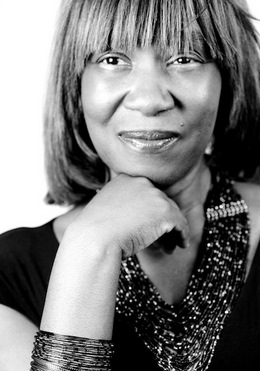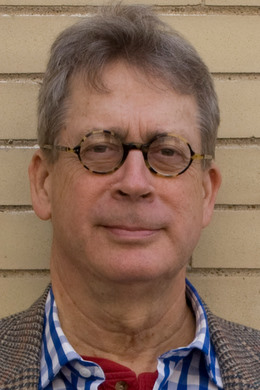 Patricia Smith and Richard Tillinghast Will Be Featured Guest Poets
The City College Poetry Festival is celebrating its 40th anniversary this year. The all-day, all-verse event, dubbed "the Woodstock of the Spoken Word," has become New York's longest-running poetry celebration. It will take place 9:15 a.m. to 5 p.m. Friday, May 11, in Theater B of Aaron Davis Hall, 135th Street and Convent Avenue on The City College of New York campus. Patricia Smith and Richard Tillinghast are this year's featured guest poets.
"The City College Poetry Festival is the democratic voice of poetry in New York City public schools," said Pamela Laskin, a lecturer in the City College English department and director of the CCNY Poetry Outreach Center, which produces the festival. "Its assumption is there are many poets, and they all have terrific stories to tell. This would make Walt Whitman proud."
Upwards of 150 students from as many as 50 schools are expected to recite their poems at this year's festival. The festival is "something the children always look forward to," said Norma Dunkley, a teacher at P.S. 368 in Brooklyn, who has been attending the festival for over 10 years.  "It's a blessing, something that is real to them, and it's an entire year of poetry for the children, leading up to this celebration.  The teachers and the administrators love it, too."
Some of the children who participated in the festival's early years are now teachers who bring their classes. "In 1975, I introduced a third grade student to the audience of 400 cheering students, teachers, friends and family: In 1996 this same individual returned to the festival at City and introduced the readers from her fourth grade class," recalls Barry Wallenstein, CCNY professor emeritus and former festival director.
"Over the past four decades, this event has become a place of reunion and affirmation for City College alumni, returning teachers, student-poets and friends of the College. I hope it and the important activities of the Poetry Outreach Center continue long beyond 2012."
In addition to the readings by students, each year the festival invites one or more prominent poets to read their works. Among those to have appeared during the festival's 40-year history are Paul Simon, Allen Ginsberg, Gwendolyn Brooks, Muriel Rukeyser, Adrienne Rich, Philip Levine, Billy Collins, Major Jackson, Kimiko Hahn and, most recently, Cornelius Eady.  
The event commences with readings by elementary school students, followed by poets from junior high schools. Beginning around 12 noon, the winners of the festival's citywide high school poetry contest will recite their poems, with the top three winners receiving the Knopf Publishers Prize, which awards cash prizes.
Readings by the featured guest poets, Patricia Smith and Richard Tillinghast, follow. The festival concludes with college students, alumni, faculty and published poets from around the country reading their works between 2 p.m. to 5 p.m.
In addition to the Knopf Publishers Prize, the festival presents a special award for the best poem in a language other than English.  Reflecting the diversity of New York City and of CCNY, poems have been submitted to the festival in almost 20 different languages over its history.  
About Patricia Smith
Chicago native Patricia Smith is the author of six books of poetry, including the newly released "Shoulda Been Jimi Savannah;"  "Blood Dazzler," which was a finalist for the National Book Award, and "Teahouse of the Almighty," a National Poetry Series selection. Her work has appeared in "Poetry," "The Paris Review," "TriQuarterly," "Tin House" and many other journals, as well as "Best American Poetry 2011" and "Best American Essays 2011."
In addition to her poetry, she is the author of the groundbreaking history, "Africans and America: America's Journey from Slavery," and the children's book, "Janna and the Kings," which won a Lee & Low Books New Voices Award. Her other honors include a Pushcart Prize and four wins in the National Poetry Slam, making her the most successful poet in the competition's history.
    
Ms. Smith is an assistant professor of English at the College of Staten Island, and a faculty member for Cave Canem, an African-American poetry center, and the Stonecoast MFA program at the University of Southern Maine, which claims her as an alumna.
About Richard Tillinghast
Richard Tillinghast is the author of ten books of poetry and three books of creative non-fiction. His most recent poetry books are "Selected Poems," Dedalus Press, Dublin, 2009, and "Dirty August," translations of works by Turkish poet Edip Cansever, Talisman House, also in 2009, in collaboration with his daughter, Julia Clare Tillinghast.
In 2008 Tillinghast published his third non-fiction book, "Finding Ireland: A Poet's Exploration of Irish Literature and Culture." It was awarded "ForeWord" magazine's Best Book of the Year award for travel essays. Mr. Tillinghast spent five years living in Ireland after retiring in 2005 from a teaching career that included positions at Harvard, Berkeley and University of Michigan.
He has received the Amy Lowell Traveling Fellowship from Harvard, grants from NEA and NEH, and was a 2010-2011 Guggenheim Fellow in poetry. Mr. Tillinghast's new travel book, "Istanbul, City of Forgetting and Remembering," will be published in England in November.
Festival Sponsors
Axe-Houghton Foundation;
Knopf Publishers;
Peter Russell;
Poetry Society of America;
Poets & Writers, Inc.
Puffin Foundation;
David and Harianne Wallenstein;
Weissman Family Foundation;
Office of CCNY President Lisa S. Coico;
Office of CCNY Provost Martin Moskovits;
CCNY Division of Humanities and the Arts, Geraldine Murphy, interim dean;
Grove School of Engineering, Joseph Barba, Dean;
CCNY School of Education, Doris Cintron, Dean; Andrew Ratner, Shira Epstein and Elizabeth Rorschach, English education faculty;
CCNY English Department, Paul Oppenheimer, chair;
City College Auxiliary Enterprises Corp.;
CCNY Office of Government and Community Affairs, Karen Witherspoon, Vice President;
City College Fund, Elena Sturman, executive director;
Alumni Association of The City College of New York, Don Jordan, Executive Vice President.
For more information about the 40th CCNY Spring Poetry Festival, please contact Pamela L. Laskin at (212) 650-6356, or visit the Poetry Outreach Center online.