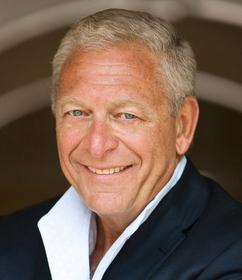 Philanthropist and healthcare entrepreneur Bert Brodsky will receive the 65th John H. Finley Award for exemplary service to New York City November 8.
Townsend Harris Medals Presented to Seven at November 8 Annual Dinner
Philanthropist and healthcare entrepreneur Bert Brodsky,'64, will receive the 65th John H. Finley Award from The Alumni Association of The City College of New York. Named for CCNY's third president, the award honors deserving New Yorkers for exemplary service to the city. He and seven recipients of the Townsend Harris Medal will be feted at the Association's 132nd Annual Dinner, Thursday, November 8, at The New York Hilton.
 
The Harris Medal is named for City College's founder and recognizes outstanding post-graduate achievements by City College alumni.

Mr. Brodsky, who majored in finance and economics at CCNY, is chairman and founder of Long Island-based Sandata Technologies, LLC, one of the nation's premier providers of advanced computer, telephone and Internet-based technologies for the healthcare industry. The company's mission is to transform the home healthcare industry into a modern, efficient and quality-driven system.

Sandata's creation was a continuation of Mr. Brodsky's commitment to help better the administrative end of the healthcare industry. Six years after graduating from CCNY, he had founded his first company -- Sandata's forerunner -- Medical Arts Office Services, Inc. It pioneered automated billing and management services for the healthcare industry and was the first to develop a program for hospital-based physicians' electronic claims submissions to Blue Cross/Blue Shield as intermediary for Medicare and Medicaid.  

His other honors include: the Ernst and Young Master Entrepreneur of the Year Award in 2000; the New York Institute of Technology's Business Vision Award; the Townsend Harris Medal in 2005 and the honorary degree Doctor of Humane Letters from CCNY in 2011.

Mr. Brodsky founded the Alzheimer's Foundation of America and served as its chairman for 10 years. He currently sits on the board of trustees. In addition, Mr. Brodsky is a member of the Simon Wiesenthal Center's International Leadership Council and a guest lecturer for C.W. Post and Hofstra University School of Business.

Previous Finley Award recipients include: actor and activist Harry Belafonte (2002), playwright Terrence McNally (2006), Emmy Award-winning actress, writer and activist Ruby Dee (2007), award-winning television journalist Barbara Walters (2008) and actors F. Murray Abraham (2009), Eli Wallach and Marian Seldes (both 2010).

This year's Townsend Harris Medalists are:
 
Ralph Blumenthal, '63, award-winning investigative journalist and author, whose 45-year New York Times career spanned the Vietnam War, the hunt for Nazi war criminals, and the World Trade Center bombing. He is now a Distinguished Lecturer at Baruch College.
John M. Dionisio, '71, chairman and CEO of AECOM, an $8.3-billion worldwide provider of professional-technical and management-support services, who tripled the firm's revenues, doubled its workforce and built its flourishing global transportation and energy infrastructure businesses.
Seymour L. Gartenberg, '52B, visionary recording industry executive who had an illustrious 32-year career at CBS, Inc. and built its Columbia House Division into the largest record club in the nation.
Dr. Harold Kobliner, '50BSS, '52MA, education innovator who served New York City public education as a distinguished teacher, assistant principal, principal and chairman of the Board of Examiners.
Dr. Henry H. Plotkin, '46, renowned physicist who pioneered laser technology and optical sensors for NASA, including reflector targets on the Moon and low-earth satellites to study gravity and Earth-Moon dynamics.
James L. Schatz, '43B, World War II veteran and former City College Fund executive director who has led many community, education and trade groups and sits on the council of Hofstra University's Personal Enrichment in Retirement Program.
Greta Schiller, '78BFA, '02MA, Emmy-winning documentary filmmaker and science educator who has received multiple National Education Association film awards, more than 100 other film awards and the first Fulbright Arts Fellowship in film.

Chris Cimino, '83, meteorologist on WNBC-TV's "Today in New York" morning news show will present the Townsend Harris medals. He received a Harris Medal in 2000 for outstanding postgraduate achievement. Anne M. Mancuso, '75, president of the Alumni Association, will emcee the event. CCNY President Lisa S. Coico will be the guest speaker.

In addition, the Alumni Association will present more than 60 scholarships and cash awards to deserving CCNY students.  

Tickets for the dinner, which cost $178 per person, are available through the
Alumni Association office at (212) 234-3000. The New York Hilton is located at 54th Street and Avenue of the Americas, Manhattan.
MEDIA CONTACT