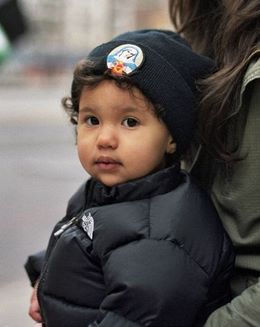 Harlem-Based Artist Known for Photographing West Indian Carnivals Captures Contemporary City Life on Film in "On a Roll"
Ray A. Llanos, the Harlem-based visual artist best known for his lively and dynamic images of Carnival celebrations throughout the West Indies, will present his latest exhibition, "On A Roll," in The City College of New York's Aaron Davis Hall Gallery, May 15 through June 23.
"On A Roll" is a series of captivating and enduring photographs of contemporary life in New York and other cities. Llanos diverts from today's digital age, where camera settings can be adjusted and manipulated for effect, and captures these incredible photos using actual rolls of film. The result is a true testament to Llanos' technical capabilities as well as his keen eye for capturing genuine beauty.
"On A Roll" is a throwback to when every picture taken was based solely on the artistic abilities of the photographer," states Dr. Myrah Brown-Green, exhibit curator, "this is a great example of when an artist goes "back to basics" to create exceptional, timeless work."
An opening night artist reception with Mr. Llanos on hand to discuss his method and motivation, will be held in the gallery 5:30 – 7:30 p.m. Tuesday, May 15. It is free and open to the public. Please RSVP to ccarts@ccny.cuny.edu or call (212) 650-6400 for more information.