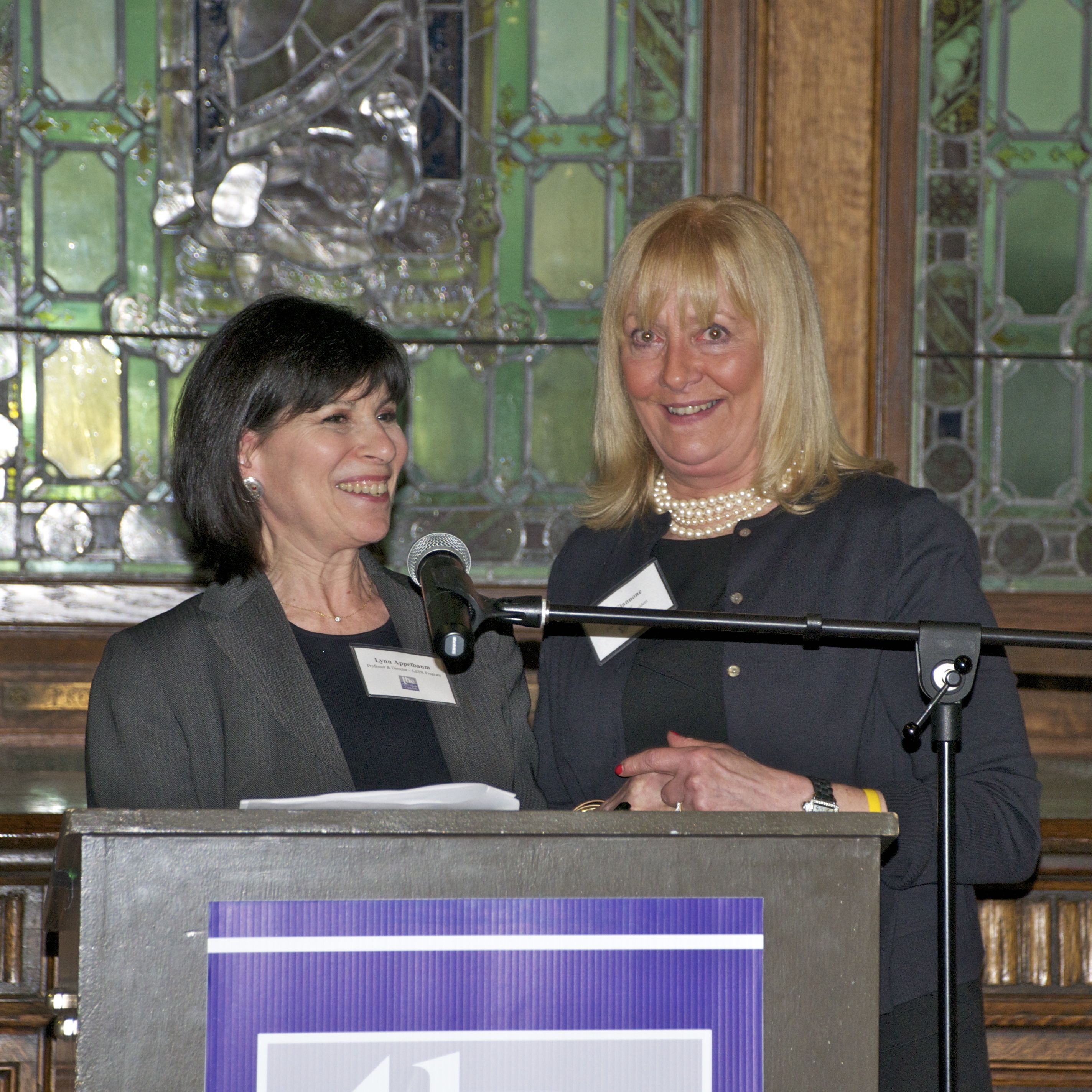 Global Marketing Communications Firm Honored for 'Model' Commitment to Industry/University Cooperation
The City College of New York is proud to celebrate its long and productive partnership with Young & Rubicam (Y&R) by honoring the global marketing communications company at a reception.  The event, Tuesday, April 12, at City College, recognizes Y&R's outstanding commitment to CCNY's talented communications studies students.
Young & Rubicam began working with CCNY six years ago to help advertising/public relations majors gain internships year-round.  It has since evolved into a "model" for industry/university cooperation that has resulted in more than 100 CCNY students benefiting from Y&R internships, professional development workshops and creative portfolio seminars.  In addition, 15 CCNY graduates have accepted full-time positions at Y&R.
"No other agency has matched Y&R's level of commitment to helping CCNY students bridge the gap between their classroom education and the professional world through internships, portfolio and professional development and, most importantly, by hiring many of our graduates," said Lynn Appelbaum, professor and director of CCNY's advertising/public relations program.  
At the event, three senior Y&R executives will be recognized and thanked for their outstanding commitment to cultivating talented students in the program:
•    Dot Giannone, executive vice president and director, account management.
•    Jennifer Novak, global creative talent scout.
•    Belle Frank, executive vice president, director, strategy & applied research.
"Y&R is committed to help CCNY's students to discover their true potential," said Ms. Novak "We are so proud that we have been able to help start the careers of so many talented CCNY students and provide them with the opportunities they need to flourish in the industry."
"I could never have dreamed of having an opportunity to work at a top advertising agency," said CCNY alumnus Sal Lombardo, now a Y&R art director. "I am so grateful that my internship through CCNY led me to work with such talented and smart individuals who are helping me learn the skills I need to be innovative and successful."
"We are especially appreciative of Young & Rubicam's commitment to our program because of the diverse student body we serve, many of whom would not have had this kind of professional opportunity without Y&R's stellar involvement," Professor Appelbaum added.
About CCNY's Ad/PR Program

The Advertising & Public Relations Program of the Media & Communication Arts Department at City College offers a Bachelor of Arts degree to a diverse, yet selective, group of highly motivated students.  In addition to providing a rigorous curriculum which explores current theories in integrated marketing, advertising, corporate communications, public relations and communications management, the Program is dedicated to delivering practical knowledge and hands-on experiences that students can only get by studying in New York City, the communications capital of the world. The Program not only gives students access to global corporations, leading-edge firms and dynamic grassroots organizations, but also to an engaged faculty that includes working professionals.
About Young & Rubicam
Young & Rubicam is one of the world's leading marketing communications companies.   The agency's work spans the communications spectrum and reflects the transformation that digital has driven across all media.  In 2010, Y&R was ranked among the Top Three global agency networks for creativity at the prestigious Cannes International Festival.  Y&R's New York agency was also named the #1 agency in the U.S. and #2 worldwide at Cannes. Y&R was also awarded Network of the Year ranking by the Art Directors Club, the NY Festivals and the London International Awards.
Young & Rubicam has 186 offices in 90 countries around the world.  Its clients are some of the world's most prestigious global brands, including Virgin Atlantic, Xerox, Accenture, Bacardi, Campbell's Soup Company, Colgate-Palmolive, Danone, GAP, Land Rover, MTV, LG and Telefonica, to name a few. For more information, visit www.yr.com.
On the web:
More event photos on Facebook
http://tinyurl.com/yandrevent
CCNY AD/PR program
/prospective/humanities/adpr
Young & Rubicam
http://www.yr.com