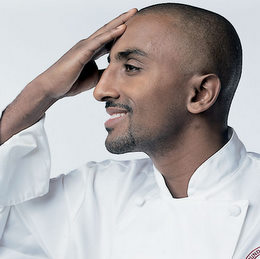 Certified Nursing Assistant Program Part of New Emphasis on Job Training
In response to community demand for short-term job training opportunities, The City College of New York's Continuing and Professional Studies (CPS) will introduce a Certified Nursing Assistant (CNA) training program in October.  The nine-month program, which leads to New York State certification, is one of several new continued education offerings this fall.  

Others include small business development, quilt making and security guard training.  Information on these and CPS' complete fall schedule, as well as registration details, will be available at the program's Open House, 2 p.m. – 8 p.m., Wednesday, September 7, in The Great Hall of Shepard Hall on The City College campus, located at Convent Avenue and W. 138th Street in Manhattan.  

"Members of the community surrounding The City College made a request for short-term job training that would provide them with new skills and knowledge to help meet the demands of today's tough job market," said Sharon Mackey-McGee, CPS executive director.  "The College has responded with this new program in the healthcare sector and other offerings."

Demand for healthcare professionals makes offering the CNA course timely, Ms. Mackey-McGee added.  "Clinical providers have agreed to hire from our pool of graduates." 

CNAs typically work in a nursing home or hospital and perform everyday living tasks for the elderly, chronically sick, or rehabilitation patients who cannot care for themselves.  CNA certification can also be used as a first step to Licensed Practical Nurse credentials and, ultimately, Registered Nurse certification.  

Of the other new CPS offerings, Andrew Morrison, a leading expert in the field of advertiser-supported database marketing programs, will teach small business development. The founder of his own million-dollar firm, he will also speak at the CPS open house.  Dr. Myrah Brown Green, a master quilter and executive director of arts and culture at CCNY, will teach quilt making.
In addition to these and security guard training, other fall 2011 course highlights include: computer skills for seniors, a credit repair workshop, medical billing and coding, pharmacy technician and choosing the right high school for your child. 
CPS has also lined up several workshops to be taught by the following notable New Yorkers.
 
Marcus Samuelsson, the celebrity chef and owner of Harlem's Red Rooster restaurant, who will teach a workshop on food and business;
 Dr. Jeffrey Gardere, psychologist, author and talk show host, who will teach a workshop on positive mental health;
 Actress, music composer/producer/songwriter, screenwriter and director Lonette McKee, who will teach acting;
 Florene Wiley, executive producer/host WHCR-FM/Black Beat New York's "The Flo Wiley Show," who will teach public speaking.
"Our course offerings, both new and current, are designed to empower   New Yorkers, especially in our community, with the skills and training that will enable them to be competitive in the job marketplace," said Ms. Mackey-McGee. 
Continuing and Professional Studies at CCNY
Established in 1997 as The City College Adult and Continuing Education Program, CPS offers quality, lifelong education.  Over 40,000 New Yorkers have benefited from its continuing education programs, picking up new skills and fresh knowledge in their quest to better their lives.  Its mission was expanded this year to provide training for professionals that need advanced credentials to advance their careers.  CPS now offers credit-bearing courses that can count towards a degree program.  This is backed by the extensive CCNY faculty expertise in architecture, engineering, education, biomedical sciences, digital media and other areas.  For more information on CPS and its offering, call (212) 650-7312, or visit http://www.cps.ccny.edu .