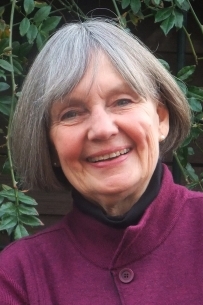 MIT Professor's September 12 Lecture Part of Nationwide Effort Supported by Jack Miller Center
The City College of New York will join with 41 other U.S. colleges and universities in a nationwide series of programs celebrating Constitution Day. Dr. Pauline Maier, William R. Kenan Jr. Professor of American History at Massachusetts Institute of Technology, will talk on "The Strange History of the United States' Bill of Rights," 12:30 – 2 p.m. Wednesday, September 12 in Room 250, Shepard Hall, on the CCNY campus.
The event, which is free and open to the public, is supported by the Jack Miller Center for Teaching American Founding Principles and History.
"Constitution Day provides a fitting occasion for deeper reflection on the first ten amendments to the Constitution and their significance for American democracy," said Dr. Daniel DiSalvo, CCNY assistant professor of political science, who organized the event. "There are many issues in contemporary political life that draw sustenance from the founding era. The entire college community can thus profit from taking time to engage with the principles and history of this nation. Such engagement helps make for responsible citizens."
In 2004, Congress enacted a requirement that institutions of higher education receiving federal funds hold educational programming to observe Constitution Day. Normally observed on September 17, the anniversary of the day the Constitution was signed in 1787; this year's commemoration was moved to September 12 to avoid conflict with the Jewish holiday of Rosh Hashanah.
"It's critical that our colleges and universities do more to educate students about the theory and practice of democracy. The November election is framed by rival understandings of the purposes of government, and today's hot button issues involve debates about the proper limits of political power," said Dr. Daniel Cullen, Senior Fellow at the Miller Center.
A member of the MIT faculty since 1978, Dr. Maier has held the William R. Kenan Jr. Professorship since 1990. Prior to coming to MIT, she was a member of the history departments at University of Wisconsin (1977-1978) and University of Massachusetts, Boston (1968-1977). Her books include "From Resistance to Revolution: Colonial Radicals and the Development of American Opposition to Britain, 1765-1776" (1972), "The Old Revolutionaries: Political Lives in the Age of Samuel Adams" (1980) and "The American People: A History" (1986), a textbook for middle school students.
Among her many honors, she has received the John Simon Guggenheim Memorial Fellowship (1990) and a National Endowment for the Humanities Fellowship (2008 – 2009). She holds a PhD from Harvard University and an AB from Radcliffe College.
An informal survey of the top 100 colleges and universities ("US News & World Report" ranking) conducted by the Jack Miller Center showed that only about half produced a substantive program on the Constitution in 2011. While campus administrators are generally aware of the mandate, they often lack the resources or advice needed to mount a successful event.
Jack Miller Center Constitution Day Initiative
In partnership with leading colleges and universities, the Jack Miller Center launched its Constitution Day Initiative in 2011. Programs were held on 27 campuses and included leading historians, political scientists and legal scholars. This year, 41 separate JMC-sponsored events at colleges and universities, including The City College of New York, will be held around the country, exploring the centrality of constitutionalism to understanding the American experience, past and present. Many of the nation's top scholars, from a variety of disciplines, will participate in the programs.
About the Jack Miller Center
The Jack Miller Center (JMC) is a nonpartisan 501 (C) (3) public foundation dedicated to reinvigorating education in America's Founding Principles and history. The foundation works with college faculty, administrators, and donors to improve this essential education for students on campuses across the country. The JMC's community of professors currently totals 550 on more than 180 campuses, including many of our nation's leading scholars in American history and political theory. The JMC supports partner programs on 52 campuses, including Ivy League institutions, flagship state universities and leading liberal arts colleges.