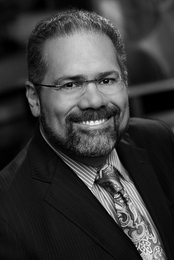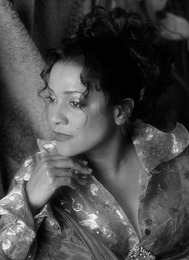 College to Confer Honorary Degrees on Suarez, soprano Kathleen Battle, philanthropist Harvey Kaylie, '60EE, and Professor Emeritus Sheldon Weinbaum
Ray Suarez, senior correspondent for "PBS NewsHour," will be the guest speaker at The City College of New York's 166th Commencement Exercises, 10 a.m., Friday, June 1, on the CCNY campus. Mr. Suarez will also receive the honorary degree, Doctor of Humane Letters, Laws, from the College.
In addition, CCNY will confer honorary degrees on: operatic soprano Kathleen Battle, engineer and philanthropist Harvey Kaylie, '60EE, and Distinguished Professor Emeritus Sheldon Weinbaum.
CCNY President Lisa S. Coico will preside over the commencement exercises. She will confer degrees upon approximately 3,563 members of the Class of 2012, of which approximately 2,467 are candidates for bachelor's degrees.
Karan Mehta is the Class of 2012 Valedictorian. The New Hyde Park, Long Island, resident and son of Indian immigrants will receive a BS in Biomedical Science, summa cum laude, from the Sophie Davis School of Biomedical Education. In the fall, he will attend Albany Medical College to complete his medical studies.
This year's Salutatorian is Zoe Spanos of Richmond Hill, Queens. She is graduating with a BS in Biology, summa cum laude, from CCNY's Macaulay Honors College. A first-generation American with a Greek father and Mexican mother, Ms. Spanos will return to CCNY in the fall to do graduate work with a goal of earning a doctorate in ecology and evolutionary biology.
 
About Ray Suarez, Jr.
Rafael "Ray" Angel Suarez, Jr. is senior correspondent for "PBS NewsHour" and an author who has been a key Latino voice and leader in the communications field. The Brooklyn native is a veteran broadcast journalist with more than 30 years in the news business.
Mr. Suarez currently hosts the monthly radio program, "America Abroad," for Public Radio International and the weekly politics program "Destination Casa Blanca" for Hispanic Information Telecommunications Network (HITN TV).
He joined "NewsHour" in October 1999 from National Public Radio (NPR), where he had been host of the nationwide, call-in news program "Talk of the Nation" since 1993. Prior to that, he spent seven years with WMAQ-TV in Chicago, where he was a founding member of the Chicago Association of Hispanic Journalists.
Mr. Suarez was a co-recipient of NPR's 1993-94 and 1994-95 duPont-Columbia Silver Baton Awards for on-site coverage of the first all-race elections in South Africa and the first 100 days of the 104th Congress, respectively. He received the 1996 Ruben Salazar Award from the National Council of La Raza, and the 2005 Distinguished Policy Leadership Award from UCLA's School of Public Policy.
He is the author of "The Holy Vote: The Politics of Faith in America" (Rayo, 2006), which examines the tightening relationship between religion and politics in America. It earned him a 2007 Latino Book Award for Best Religion Book. Mr. Suarez is also the author of "The Old Neighborhood: What We Lost in the Great Suburban Migration, 1966-1999" (Free Press, 2009).
His others honors include the Benton Fellowship in Broadcast Journalism and Professional Achievement Award (both University of Chicago), and the Distinguished Alumnus Award (New York University). Mr. Suarez is a graduate of NYU (BA, African History) and the University of Chicago (MA, Social Sciences).
Following are brief bios of CCNY's other Commencement honorees.
Kathleen Battle is a distinguished operatic soprano known for her work within the concert repertoire. "The Washington Post" described her luminous voice as being "...without qualification, one of the very few most beautiful in the world." Her extensive opera career includes more than 150 performances with the Metropolitan Opera in 13 different operas. She is also a Grammy Award-winning recording artist. She will receive the honorary degree Doctor of Humane Letters.
Harvey Kaylie, '60EE, is a distinguished alumnus of City College's School of Engineering. He is the founder and President of Mini-Circuits, Inc., a world leader in design and manufacturing of radio frequency, infrared and microwave components. Mr. Kaylie has strongly supported innovation and entrepreneurship at CCNY's Grove School of Engineering. He founded the Harvey and Gloria Kaylie Entrepreneurship Prize and established the Mini-Circuits Scholarships for talented students. In addition, Mr. Kaylie is a board member of the City College 21st Century Foundation and has made contributions in excess of $5 million to CCNY. He will receive the honorary degree Doctor of Science.
Distinguished Professor Emeritus Sheldon Weinbaum has had a profound impact on the preeminence of biomedical engineering education and research at CCNY and in New York City. He was the major force behind the founding of CCNY's Department of Biomedical Engineering and the New York Center for Biomedical Engineering. He developed the department into one of the most diverse engineering departments in the nation, both in terms of faculty and students. Professor Weinbaum is one of a handful of living members who have been elected to all three national academies. He has been a tireless advocate and innovator for addressing underrepresentation of women and minorities in academic engineering. He will receive the honorary degree Doctor of Science.