NEW YORK, July 10, 2009 – Hon. Kiyoshi Masuda, Chairman of the Shimoda, Japan, City Assembly, will lead an eight-member delegation on a pilgrimage to The City College of New York (CCNY) Wednesday, July 15, to honor CCNY's founder Townsend Harris, who opened the first U.S. consulate in Japan.
The party will be the 23rd delegation from Shimoda to visit CCNY to pay homage to Harris, who founded the College as The Free Academy in 1847.  The visit coincides with the 150th anniversary of the ratification of the Treaty of Amity and Commerce by the United States Senate in 1859, which formalized relations between the United States and Japan.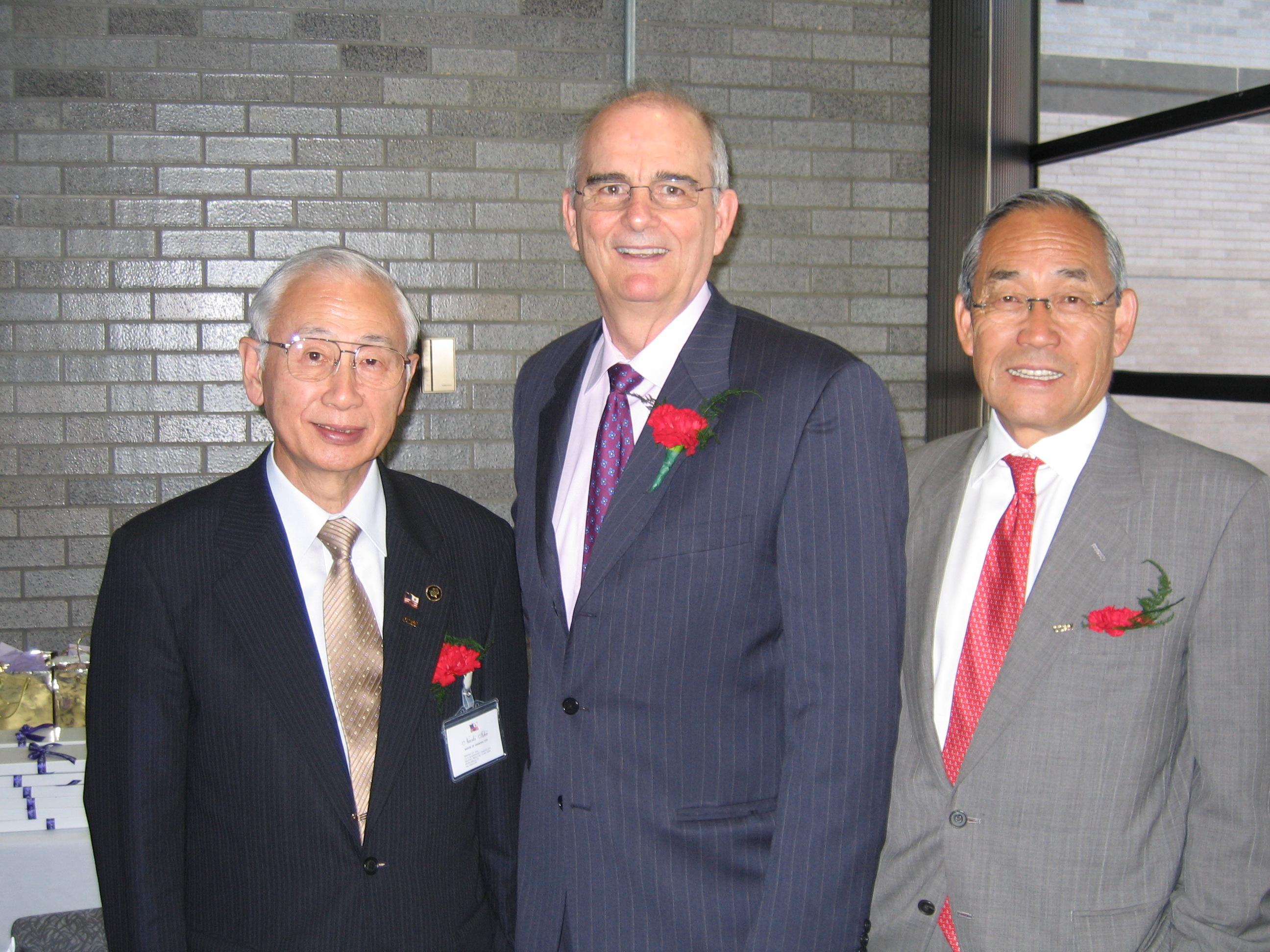 Mr. Harris, a prominent New York merchant who became Consul General to Japan in 1856, negotiated that treaty and is credited as the diplomat who opened the Japanese Empire to foreign trade and culture.  Owing to his goodwill, openness and honesty, Harris quickly gained the respect and affection of the Japanese people, and is revered there to this day.
The Shimoda visitations to CCNY date to 1986.  That year, officials of that city and CCNY held a ceremony in Brooklyn's Green-Wood Cemetery, where Mr. Harris is buried, to dedicate a refurbished grave site that was a gift from the Japanese people.
The delegation, which includes civic officials and citizens of Shimoda, will tour the CCNY campus at 138th Street and Convent Avenue in Manhattan.  The visit will include a stop in the Cohen Library Archives, located in the North Academic Center building, to examine its collection of Townsend Harris memorabilia, and a luncheon with students from the Macaulay Honors College at The City College. 
Among the items on display in the archives are the American flag that Harris flew in Japan, his diplomatic pouch, a volume from his journals and his diplomatic passport.  CCNY Archivist Sydney Van Nort will deliver a presentation on the life and career of Mr. Harris, which will commence the delegation's visit to the College.
For more information on the visit to The City College led by Shimoda City Assembly Chairman Kiyoshi Masuda, please call the CCNY Archives at (212) 650-7609.
About The City College of New York
Since 1847 The City College of New York has provided low-cost, high-quality education for New Yorkers in a wide variety of disciplines.  Over 15,000 students pursue undergraduate and graduate degrees in the College of Liberal Arts and Sciences; The Bernard and Anne Spitzer School of Architecture; The School of Education; The Grove School of Engineering, and The Sophie Davis School of Biomedical Education.  For additional information, visit www.ccny.cuny.edu.