CCNY Professor of Music John Patitucci, a three-time Grammy winner, received a 2009 nomination in the Best Jazz Instrumental Album category for his 13th album, "Remembrance." The winners will be announced at the 52nd Annual GRAMMY Awards, January 31, 2010, in Los Angeles.
"I was surprised to be nominated again, and I don't take this lightly," Professor Patitucci said. "My last four records have been nominated for either performance or composition and I was very thankful for that. This particular recording was something I wanted to do for a long time. I had been thinking of making a trio recording with Brian Blade and Joe Lovano for over seven years, and I am so happy we finally got to document this group."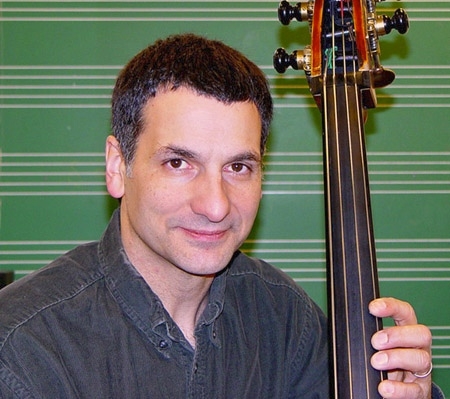 Music critics have hailed "Remembrance," released by Concord Records, as one of the John Patitucci Trio's best releases. Featuring Joe Lovano on tenor saxophone and alto clarinet and Brian Blade on drums, the album comprises 11 mostly original tunes that pay homage to a host of jazz icons."
Blues for Freddie," for example, is a tribute to the recently departed trumpet titan Freddie Hubbard. "Joe Hen" evokes the inside/outside legacy of tenor sax great Joe Henderson, and "Sonny Side" celebrates the indefatigable Sonny Rollins. The title tune, is a short, heartfelt solo piece in memory of the late Michael Brecker that highlights Professor Patitucci's mastery of the electric six-string and piccolo basses.
Regarded as one of the best contemporary jazz bassists, Professor Patitucci has performed and recorded with a long list of legends in jazz and other genres. They include: B.B. King, Bonnie Raitt, Chick Corea, Herbie Hancock, George Benson, Sting, Carly Simon, Natalie Cole and Bon Jovi. In 1986, he was voted by his peers as the National Academy of Recording Arts and Sciences' MVP on acoustic bass.
He previously won Grammys for: "Light Years," with Chick Corea, selected in 1987 for Best R&B Instrumental Composition; "Chick Corea Akoustic Band," in 1989 for Best Jazz Instrumental Performance, and, as a member of Wayne Shorter Quartet, for "Beyond the Sound Barrier," in 2005 for Best Jazz Instrumental Album by an individual or group. He has 16 career Grammy nominations.