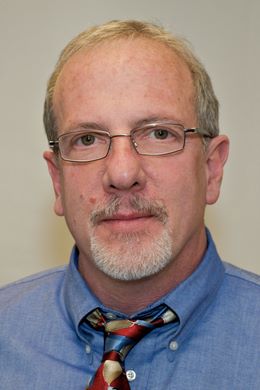 Dr. Mitchell B. Schaffler, Wallace H. Coulter and Presidential Professor of Biomedical Engineering in CCNY's Grove School of Engineering and Director of the New York Center for Biomedical Engineering, has been named a CUNY Distinguished Professor. The CUNY Board of Trustees approved the appointment at its February 27 meeting.
"Mitch Schaffler is an outstanding researcher and teacher who has been a real boon for our biomedical engineering department and, especially, for our students," said Dr. Joseph Barba, Dean of the Grove School in congratulating him. "We commend the CUNY Board of Trustees for bestowing the designation 'Distinguished Professor' upon him. It is a much-deserved recognition."
Professor Schaffler, who joined the CCNY faculty in 2008, is a world-renowned authority on bone fragility and mechanisms of bone remodeling in osteoporosis. Over the past 20 years, he has made major contributions to the understanding of mechanotransduction in bone and mechanical wear and tear disease in skeletal tissues. He came to City College from the Mount Sinai School of Medicine, where he had been Professor of Orthopaedics, Functional Morphology and Anatomy, and Director of Orthopaedic Research since 1998.
In addition to his research and teaching at City College, Professor Schaffler serves as director of the New York Center for Biomedical Engineering (NYCBE), a research consortium among CCNY and eight prominent New York City teaching hospitals, medical schools and research centers.
Professor Schaffler has authored more than 100 peer-reviewed research articles and more than 200 short papers, abstracts, symposia papers and book chapters on skeletal biomechanics and biology.  In addition, he has lectured widely throughout the United States, Canada, Europe and Australia.
Professor Schaffler has served on editorial boards of the journals "Bone," "Journal of Orthopedic Research" and "The Anatomical Record." Additionally, he has served on advisory and scientific review panels at the National Institutes of Health, NASA, the Orthopedic Research and Educational Foundation and the Arthritis Foundation.
Professor Schaffler did his baccalaureate training in biology at Stony Brook University, his PhD studies in Anatomy and Orthopaedic Biomechanics at West Virginia University and his postdoctoral studies at the U.S. Department of Energy Radiobiology Laboratory at the University of Utah.
On the Internet
Professor Schaffler's web page