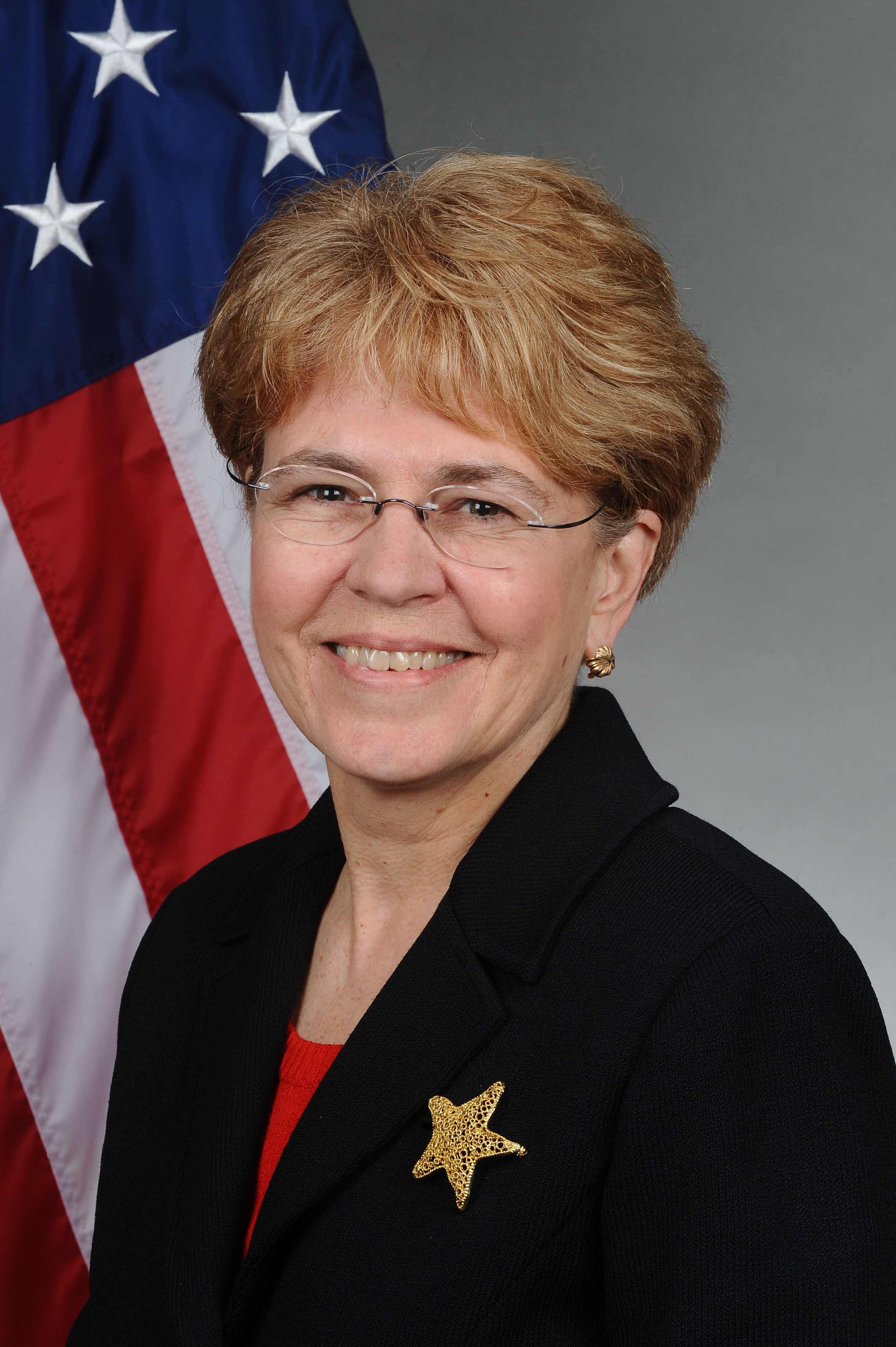 Dr. Jane Lubchenco, under secretary of commerce and administrator of the National Oceanic and Atmospheric Administration, will visit The City College of New York Friday, April 15, to participate in the ninth annual NOAA-CREST Day.  While here, she will also meet with CCNY President Lisa Staiano-Coico, CUNY Vice Chancellor for Research Gillian Small and NOAA-CREST Director Reza Khanbilvardi.
Hundreds of students from New York City high schools and community colleges participate in NOAA-CREST Day each year.  They come to learn about education and career opportunities associated with environmental remote sensing and other STEM-related (Science Technology, Engineering, and Mathematics) technologies that fall under the NOAA-CREST Center's umbrella.
The Center, formally the NOAA Cooperative Remote Sensing Science and Technology Center, includes 11 colleges and universities in five states and Puerto Rico, with CCNY as the lead institution.  Its industry partners are Raytheon Corp., Northrup Grumman and Earth Resources Technology Inc.  It trains students from high school through doctoral level and conducts research using satellite remote sensing technology to study climate, precipitation and coastal environmental conditions.
Dr. Lubchenco is the ninth person to serve as NOAA administrator and the first woman and first marine ecologist to lead the agency.  With a $4 billion budget and 12,800 employees in every state and around the world, NOAA is the United States' top science agency for climate, oceans and the atmosphere.
She is a former president of the International Council for Science, the American Association for the Advancement of Science (AAAS) and the Ecological Society of America.  In addition, she served two terms on the National Science Board, which advises the President and Congress and oversees the National Science Foundation.
Her numerous awards include a MacArthur ("Genius") Fellowship, nine honorary degrees, the 2002 Heinz Award in the Environment, the 2003 Nierenberg Prize for Science in the Public Interest, the 2004 Environmental Law Institute Award and the 2005 AAAS Award for Public Understanding of Science and Technology.  She is an elected member of the National Academy of Sciences, the American Academy of Arts and Sciences, the American Philosophical Society, the Royal Society and the Academy of Sciences for the Developing World.
NOAA-CREST Day runs from 10 a.m. to 2 p.m. Friday, April 15, in the Great Hall of Shepard Hall on The City College campus at 160 Convent Ave., New York.  Speakers beside Dr. Lubchenco include:
•    Mary Kicza, NOAA assistant administrator for satellite and information services.
•    Dr. Charles Vörösmarty, presidential professor of civil engineering, Grove School of Engineering, and NOAA-CREST distinguished scientist.
•    Dr. Jorge Gonzalez, NOAA-CREST professor of mechanical engineering, Grove School of Engineering.
Student presentations will be made by: the National Ocean Science Bowl CREST high school team; Gary Bouton, president of the CREST student association; Nadia Makara, who is the recipient of a NOAA Ernest F. Hollings undergraduate scholarship, and Zulamet Vega Martinez, a graduate student scheduled to complete her master's degree this summer.
The program concludes with a student awards ceremony and luncheon for all participants.
On the web:
NOAA News Release on Dr. Lubchenco's visit
http://www.noaanews.noaa.gov/stories2011/20110415_sciencestudents.html
NOAA-CREST Center
http://crest.ccny.cuny.edu
National Oceanic and Atmospheric Administration
http://www.noaa.gov/index.html