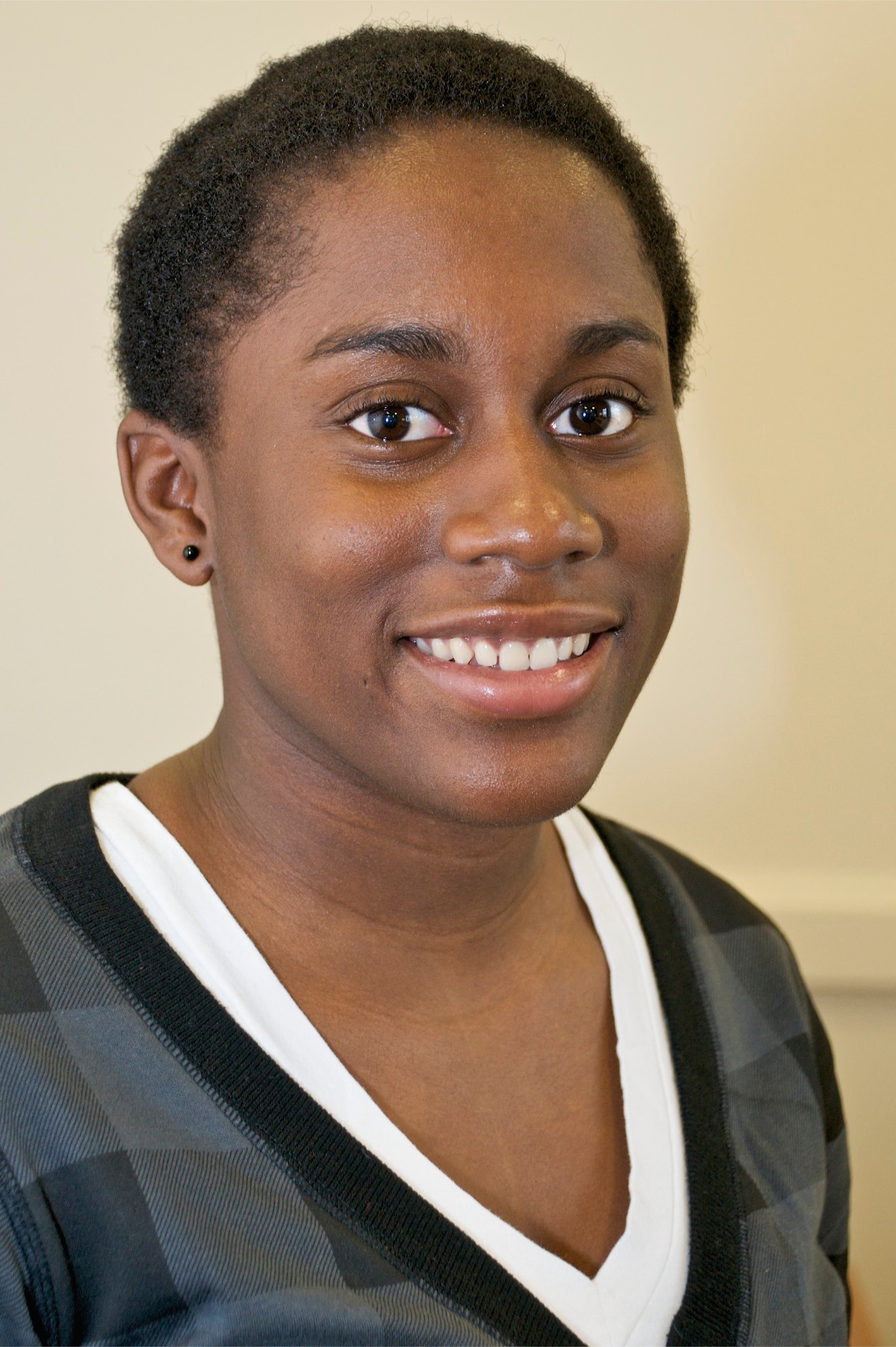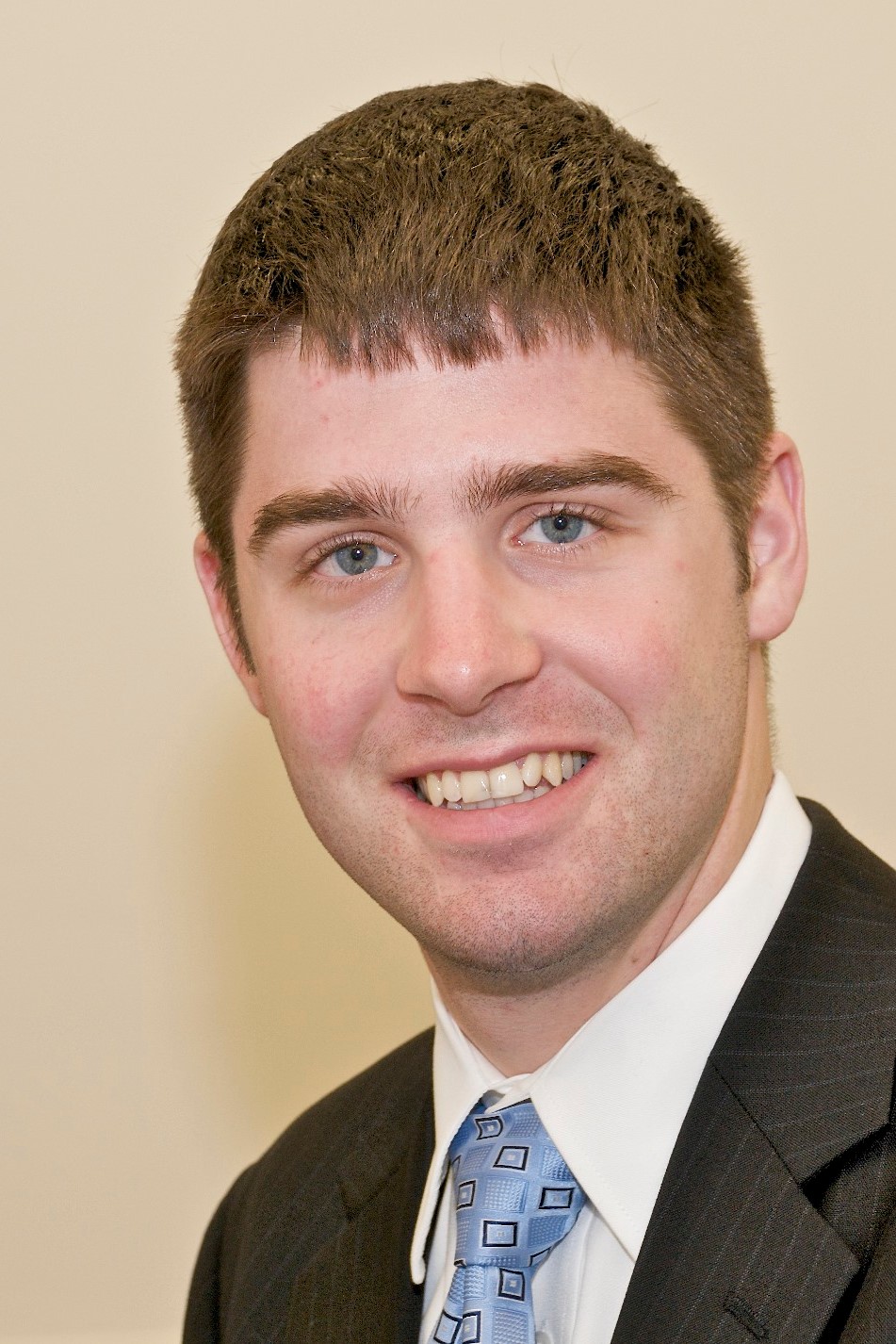 Ayodele Oti and Gareth Rhodes, honor students, Colin Powell Fellows and New York Life Scholars at The City College of New York enrolled in the CUNY Baccalaureate program, have been named 2011 Harry S. Truman Scholars.  Ms. Oti, a junior in the Macaulay Honors College, and Mr. Rhodes, a third-year student who will graduate this May, are the fourth and fifth CCNY students and sixth and seventh CUNY students to receive Truman Scholarships in the last six years.
 
"Having two Truman Scholars in one year puts City College in very elite company," said CCNY President Lisa Staiano-Coico.  "We are exceptionally proud of Ayodele and Gareth, and congratulate them on their stunning achievements.  They are amazing people and fitting heirs to the long legacy of leadership in public service at City College that includes Gen. Colin L. Powell, USA (ret.), '58, Justice Felix Frankfurter, 1902, and Bronx District Attorney Robert Johnson, '72."
"We extend warmest congratulations to the two new and talented Truman winners, who join five other outstanding CUNY recipients that received this prestigious award since 2005," said Chancellor Matthew Goldstein of The City University of New York.  "They are all exceptional and well-deserving and bring honor and recognition to themselves, their families, and the world-class faculty of their home colleges and programs."
"Ayo is an extraordinary young woman who lives the Macaulay mission – seeking knowledge and experience that will help her meet the world's great challenges,' offered Ann Kirschner, University Dean of Macaulay Honors College.  "Ayo is the fifth Truman Scholar in Macaulay's brief, ten-year history, and we share in her family's pride in her accomplishments."
The Harry S. Truman Scholarship provides up to $30,000 to students pursuing graduate degrees in public service fields.  It is one of the most competitive national scholarship programs, awarding between 60 and 65 scholarships annually from a field of 600 – 700 nominated candidates.  Selection is based on a combination of career and graduate study interests, community service and academic achievement.
 
About Ayodele Oti
"I am excited to be one of the representatives from City College, and I look forward to all the opportunities being a Truman Scholar will afford me," said Ms. Oti, who is majoring in international environmental public health and human ecology and has a 3.94 GPA.  "But most of all, I am thankful for all of the people who have helped me get this far."
Born in Tallahassee, Florida, Ms. Oti entered City College on a scholarship from the Macaulay Honors College.  Her public service interest was evident from her freshman year, when she was one of 48 participants in a Harvard Kennedy School of Government Public Policy and Leadership Conference.  Ms. Oti later did a summer internship in Washington, through CCNY's Rosenberg/Humphrey Program in Public Policy.  
Her interest in historical ecology took her to the Caribbean island of Barbuda in January 2010 and Iceland in July 2010, the latter with support from a National Science Foundation grant to participate in an archaeology field school.  Ms. Oti is also a Rangel Scholar, Colin Powell Fellow, Goldsmith Scholar, Lisa Goldberg/Revson Scholar and Starr Scholar. She is spending the spring semester in Puntarenas, Costa Rica, studying Spanish, marine biology and Latin American history and culture as a Benjamin A. Gilman Scholar.   
"As a student who is interested in the environment, particularly with regard to sustainable development and public health, I wanted to explore past human-environment interactions to see what lessons I could possibly learn to help with the future," she said.  The daughter of a Nigerian father and American mother, Ms. Oti's career goal is to work for a nonprofit dealing with international development in Latin America or Africa.
About Gareth Rhodes
"I am honored to receive the Truman Scholarship and join a network of similarly interested peers who are committed to public service work," said Mr. Rhodes, currently an intern in the Manhattan office of Gov. Andrew Cuomo.  "I am thankful for the encouragement, support, and guidance I was given at CCNY during the application process, particularly from those in the Honors Center."  
Mr. Rhodes, who is majoring in political economy and public policy and has a 3.8 GPA, also received a Gilman Scholarship: Last January he studied Chinese business and Mandarin at the University of Shanghai.  His advanced placement credits from high school and courses taken in two intersession study-abroad programs will enable him to complete his undergraduate degree in just three years.
His internship with Governor Cuomo is the latest of several high-profile public service apprenticeships that he has held since freshman year.  He interned at the White House Office of Scheduling and Advance last summer.  Previously, he interned in the New York district office of U.S. Rep. Charles B. Rangel and the New York attorney general's office under Mr. Cuomo.  He also studied in Buenos Aires on a Study/Travel Opportunities for CUNY Students (STOCS) scholarship.
"From these internships, I have gained an appreciation and interest in the role of government and public policy in the livelihoods of ordinary Americans," said Mr. Rhodes, who grew up in Kingston, N.Y., but now resides on Manhattan's Upper West Side.  He is a Colin Powell Fellow and is enrolled in the Skadden, Arps Honors Program in Legal Studies.
Other recent Truman Scholarship winners from City College are: Don Gomez, in 2009, David L.V. Bauer, in 2008, and Claudio Simpkins in 2005.  Mr. Bauer became a Rhodes Scholar the following year.  Recent Truman Scholars from other CUNY colleges are Ryan Merola, from Brooklyn College, who won in 2006, and Christine Curella, from Hunter College, who won in 2007.
About Macaulay Honors College
The admission of the Class of 2014 at Macaulay Honors College marked the beginning of the college's tenth anniversary celebrations honoring the founding of the College in 2001 by Chancellor Matthew Goldstein.  In that short time, Macaulay Honors College has become one of the nation's leading honors colleges, offering an exceptional academic and co-curricular environment for future leaders of New York City – and beyond.
Macaulay students enroll in one of seven CUNY senior colleges (Baruch, Brooklyn, City, Hunter, Lehman, Queens or Staten Island).  Through the unique Macaulay advising program, each student develops a coordinated, individualized academic program that includes research, global learning, graduate and professional mentoring, community engagement, and close faculty-student collaboration.
Selected for their top high school records and leadership potential, Macaulay students are awarded a full-tuition scholarship, giving them the freedom to pursue their academic goals without financial burdens. Macaulay further enriches students' academic experience by providing a laptop and technology support, a $7,500 study grant to pursue global learning and service opportunities and a Cultural Passport that provides access to more than 200 museums, libraries and other treasures around New York City.  For more information about Macaulay Honors College, see www.macaulay.cuny.edu.   
About the CUNY for Unique and Interdisciplinary Studies
The CUNY Baccalaureate for Unique and Interdisciplinary Studies offers highly motivated, academically strong students the opportunity to design individualized programs of study. It is designed for students who have well-formulated academic and career goals and the vision and drive to design their own areas of concentration in collaboration with faculty mentors.  
Ms. Oti's mentors are Dr. Jack Caravanos, associate professor of environmental and occupational health services at Hunter College, and Dr. Marina Fernando, professor of sociology and director of international studies at CCNY.  Mr. Rhodes' mentors, both at CCNY, are Dr. Vincent Boudreau, professor of political science and director of the Colin Powell Center for Policy Studies, and Dr. Karen Struening, associate professor of political science and director of the Skadden, Arps Honors Program in Legal Studies.
About the Truman Scholarship Foundation
The Truman Scholarship Foundation was established by Congress in 1975 as a living memorial to Harry S. Truman, the 33rd President of the United States.  Its mission is to find and recognize college juniors with exceptional leadership potential who are committed to careers in government, the nonprofit or advocacy sectors, education or elsewhere in public service; and to provide them with financial support for graduate study, leadership training, and fellowship with other students who are committed to making a difference through public service.
On the Web
Macaulay Honors College
http://macaulay.cuny.edu/
CUNY Baccalaureate Program
http://cunyba.gc.cuny.edu/
City College Honors Center
/prospective/honors
Colin Powell Center for Policy Studies
/ci/powell
Harry S. Truman Scholarship Foundation
http://www.truman.gov/