The armed services often send recruiters to college campuses to interest students in joining the military. Now, The City College of New York (CCNY) is inviting soldiers onto its campus to interest them in becoming students.
On Friday, January 8, CCNY will welcome some 300 members of the famed "Fighting 69th" Infantry Regiment, a unit of the New York Army National Guard, as well as members of the "Harlem Hellfighters" - the 369th Infantry to a "Veterans' Social," 6 p.m. to 8:30 p.m. in The Great Hall. The event, which will be attended by student veterans from CCNY and other CUNY colleges, as well, is part of a CCNY initiative to reach out to servicemen and women eager to continue their education after military life.
"The purpose of this evening is to introduce the soldiers of the 69th Regiment and the 369th Infantry and their families to City College, its history and legacy, and to the educational benefits available here through the new GI Bill," said Robert Rodriguez, CCNY Assistant Vice President, Student Affairs. Under the new GI Bill, which took effect last August, veterans receive paid tuition, a monthly stipend for expenses and an annual book allowance.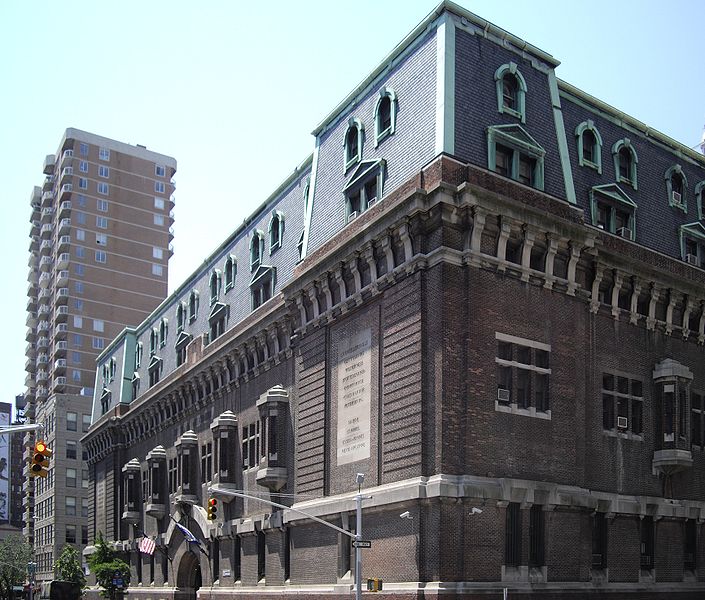 City College's veteran population has experienced a surge since the legislation took effect, and Mr. Rodriguez says he expects the figure to climb to 240 from 200 for the Spring 2010 semester. Most of the student veterans on campus are receiving GI Bill benefits, he noted. 
CCNY is welcoming these men and women with a view to serving as a mentor of sorts for soldiers wishing to enter college when they return to civilian life. Richard Zerneck, a CCNY alumnus and emeritus professor whose late son Jason was a member of the 69th Regiment, was a driving force in bringing his alma mater and that unit together, noted Mr. Rodriguez, who says he would like CCNY to become a flagship institution for veterans. This is particularly fitting, as Jason attended City College for two years, and considered CCNY to be "the real college for and of the people," according to his father.
The event will be emceed by Don Gomez, an Iraq war veteran and 2009 Truman Scholar, currently a senior at CCNY. Speakers will include Robert Ptachik, CUNY Senior University Dean for the Executive Office and Enrollment, and Wilfred Cotto, CUNY University Coordinator of Veteran's Services. Both men are veterans.
The 69th Regiment's history and lineage goes back to 1849 when its predecessor units were organized from new and existing companies of volunteers known as the 1st Irish Regiment. It is an Irish heritage unit, with many of its traditions and symbols deriving from a time when the regiment was made entirely of Irish-Americans.
The regiment has seen combat in four wars: the American Civil War, World War I, World War II, and the Iraq War. It has also participated in 23 campaigns.