Theatre with a heavy dose of hip-hop is in store for City College undergraduates this fall when Will Power, an award-winning playwright and singer, actor, and dancer brings his multiple talents to CCNY as the Kaye Artist in Residence.
Mr. Power, whose fusion of traditional drama, African storytelling and hip-hop sensibilities is said to be helping to transform modern theatre, will teach a class, "Theatre Workshop: Hip Hop Performance," in CCNY's Department of Theatre and Speech and perform, as well.
Eugene Nesmith, Associate Professor and Chairperson, Department of Theatre and Speech, said it was a tremendous joy to have an artist of Mr. Power's caliber work with students for an entire semester.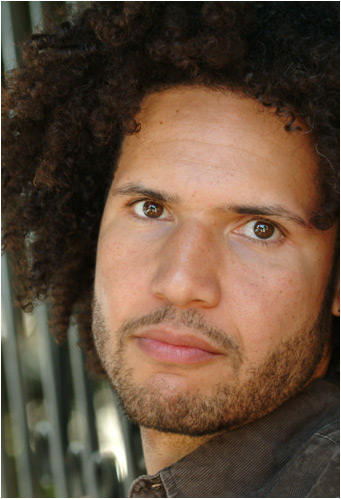 "Mr. Power will bring to our students his cutting-edge methods of creating theatre and performance from the ways of old, but enlivened by a language that speaks directly to our students. I am sure the students who get the opportunity to work with him will be transformed," Professor Nesmith added.
"It's a wonderful opportunity for me to teach an amazing group of students my unique form of theatre over the course of an entire semester," said Mr. Power, who is widely hailed as a pioneer of hip hop theater.  "I also will be performing at City College and the students themselves will give a theatrical presentation once the course is completed."
While teaching at CCNY, Mr. Power will be preparing for the world premiere of his new play "Fetch Clay, Make Man."  Winner of an Edgerton New American Plays award, the production explores the real life friendship between early 20th Century African-American actor Lincoln Theodore Monroe Andrew Perry, who portrayed Stepin Fetchit, and boxer Muhammad Ali.
Mr. Power's other highly acclaimed theatrical works include "The Seven," his adaptation of the Greek tragedy, "Seven Against Thebes," which "The New York Times" called "theater with the refreshing aroma of originality."
In addition to theatre, his talent has been captured on television and film.  He was a featured guest on Comedy Central's "The Colbert Report," PBS' "Bill Moyers on Faith and Reason," NBC's "Last Call with Carson Daly" and HBO's "Russell Simmon's Def Poetry Jam".  He played the lead male, "Drylongso," a hit at the 1999 Sundance Film Festival, and was also featured in the PBS documentary "All Fathers Are Sons."
Mr. Power is the fourth Kaye Artist in Residence at CCNY.  Previous Kaye Artists were renowned installation artist Sarah Oppenheimer (Spring 2005), groundbreaking independent film producer Christine Vachon (Spring 2006) and award-winning novelist Nelly Rosario (Spring 2007).
The Kaye Artist in Residence program is funded through a $3.5 million grant made to the College four years ago by the Kaye Foundation to "support young people pursuing new frontiers in humanities and arts."