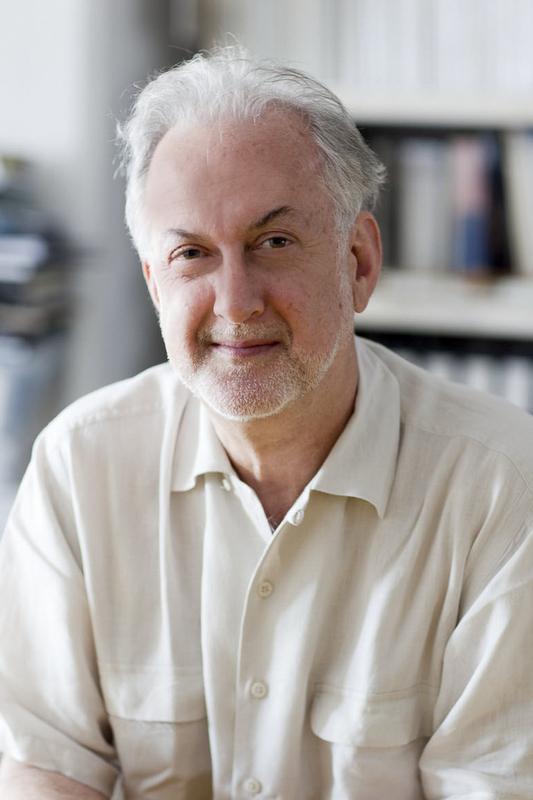 Michael Sorkin, Distinguished Professor in CCNY's Spitzer School of Architecture, has received the AIA Collaborative Achievement Award.
Michael Sorkin, Distinguished Professor in The City College of New York's Bernard and Anne Spitzer School of Architecture, is a recipient of the American Institute of Architects (AIA) Collaborative Achievement Award.
Sorkin, who also directs the Spitzer School's Graduate Urban Design Program,has been awarded the AIA Collaborative award together with renowned Danish architect Jan Gehl of Gehl Architects and Anne Taylor of School Zone Institute. The national award recognizes the excellence that results when architects work with those from outside the profession to improve the spaces where people live and work.
Past recipients include the Post-Sandy Initiative and the National Building Museum.
In addition to being an educator, Sorkin is the founding principal of Michael Sorkin Studio, President of Terreform, a non-profit urban research and advocacy center, and the former architecture critic of the Village Voice and the Nation. He is the author and editor of 20 books including "What Goes Up: The Right and Wrongs to the City" (Verso, 2018). 
About The City College of New York
Since 1847, The City College of New York has provided a high quality and affordable education to generations of New Yorkers in a wide variety of disciplines. CCNY embraces its role at the forefront of social change. It is ranked #1 by the Harvard-based Opportunity Insights out of 369 selective public colleges in the United States on the overall mobility index. This measure reflects both access and outcomes, representing the likelihood that a student at CCNY can move up two or more income quintiles. In addition, the Center for World University Rankings places CCNY in the top 1.2% of universities worldwide in terms of academic excellence. More than 16,000 students pursue undergraduate and graduate degrees in eight professional schools and divisions, driven by significant funded research, creativity and scholarship. CCNY is as diverse, dynamic and visionary as New York City itself.  View CCNY Media Kit.