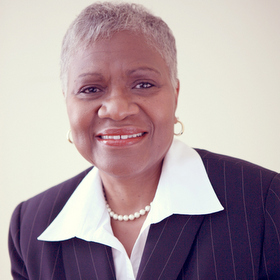 Townsend Harris Medals for seven alumni at annual dinner, November 6
Former Manhattan Borough President C. Virginia Fields and the famed Friars Club will receive the 67th John H. Finley Award from The Alumni Association of The City College of New Yorkat the New York Hilton Thursday, November 6. In addition, seven City College alumni will receive Townsend Harris Medals. The awards will be presented at the association's 134th Annual Dinner.
The Finley Award is given out in recognition of exemplary dedicated service to the City of New York. Ms. Fields, who is currently President and CEO of the National Black Leadership Commission on AIDS, will be honored for her pioneering career and more than two decades of distinguished public service.
Famous for its celebrity roasts, the Friars Club is also renowned for its charity work in support of the underprivileged, disabled, veterans and senior citizens.
The Townsend Harris Medal recipients will be honored for their outstanding post-graduate achievements. The seven are:
 Dr. Laura Barbanel '62, renowned psychologist and professor of psychology at Brooklyn College;
 
Phil Coltoff '62, national leader and innovator in the field of social service and youth development;
 
Dr. Joel Engel '57EE, electrical engineer regarded as the "father of the cellular telephone";
 
Irwin Kahn, Esq. '55, esteemed civil litigator, arbitrator and mediator;
 
Stanley Nelson '76, Emmy Award-winning filmmaker, producer, director and writer;
 
Stanley Plesent '48, distinguished lawyer, public servant and World War II veteran;
 
Stanley Wolpert '53, noted historian, educator and author of 18 books on Asia.  
About The City College of New York
Since 1847, The City College of New York has provided low-cost, high-quality education for New Yorkers in a wide variety of disciplines. More than 16,000 students pursue undergraduate and graduate degrees in: the College of Liberal Arts and Sciences; the Bernard and Anne Spitzer School of Architecture; the School of Education; the Grove School of Engineering; the Sophie Davis School of Biomedical Education, and the Colin Powell School for Civic and Global Leadership. U.S. News, Princeton Review and Forbes all rank City College among the best colleges and universities in the United States.