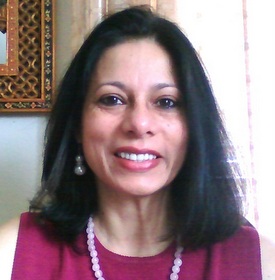 Dr. Amita Gupta, professor, early childhood education, in The City College of New York's School of Education, will speak at the 2014 World Innovation Summit on Education (WISE) in Doha, Qatar, Wednesday, November 5. The Fulbright Senior Research Scholar and author will contribute to the debate, "How Do We Best Prepare the Youngest Ones for School and Life?"
Since 2009, WISE has brought together decision makers, influential experts and practitioners from around the world to Doha to explore innovations and take steps to significantly improve education globally. This year's theme is: "Imagine – Create – Learn: Creativity at the Heart of Education."
Professor Gupta's participation in the Summit is at the invitation of the Qatar Foundation.
An international expert on early childhood teacher preparation, she spent 2009-2010 conducting research in South Asia on a Fulbright grant. Her focus includes the themes of cross-cultural perspectives on teaching, learning, and development; socio-cultural-historical constructivism in teaching and learning; and the impact of globalization on teacher preparation and practice.
Professor Gupta's most recent book, "Diverse Early Childhood Education Policies and Practices: Voices and Images from Five Countries in Asia" (Routledge), was published this May.
About The City College of New York
Since 1847, The City College of New York has provided low-cost, high-quality education for New Yorkers in a wide variety of disciplines. More than 16,000 students pursue undergraduate and graduate degrees in: the College of Liberal Arts and Sciences; the Bernard and Anne Spitzer School of Architecture; the School of Education; the Grove School of Engineering; the Sophie Davis School of Biomedical Education, and the Colin Powell School for Civic and Global Leadership. U.S. News, Princeton Review and Forbes all rank City College among the best colleges and universities in the United States.