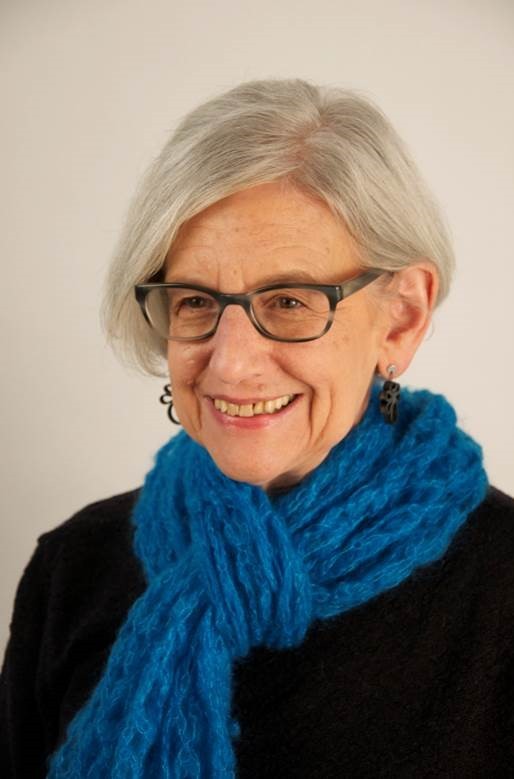 CCNY art historian Harriet F. Senie is the College Art Association's 2020 Distinguished Professor of Art History Award winner.
Harriet F. Senie, director of the MA art history program at The City College of New York, is the College Art Association's (CAA) 2020 Distinguished Professor of Art History Award winner.  She'll receive the honor at the CAA annual conference in Chicago on Feb.  12.
The 109-year-old CAA comprises more than 12,000 individual members, ranging from artists, art historians and scholars to curators, critics, educators and other professionals in the visual arts. Another 2,000 departments of art and art history in academic institutions, museums, libraries, and professional and commercial organizations hold institutional memberships.
Established in 1977, the Distinguished Teaching of Art History Award is presented to an individual who has been actively engaged in teaching art history for most of their career. Recipients are recognized for inspiring students in the pursuit of humanistic studies; rigorous intellectual standards and outstanding success in both scholarly and class presentation. They are also cited for their contribution to the advancement of knowledge and methodology in the discipline, including integration of art-historical knowledge with other disciplines, and aid to students in the development of their careers.
Senie has served as head of the MA art history program in the City College Division of Humanities and the Arts since 1986. In that position she's in charge of art museum studies, including developing curriculum and supervising the internship program.
In addition to her administrative duties, Senie also holds the title professor of art history. Her chief areas of research are public art, memorials, memory and material culture.
Senie is also on the faculty of the Graduate Center, CUNY art history department, and served on the Mayoral Advisory Commission on City Art, Monuments and Markers.
Click here for more about Professor Harriet F. Senie.
 About The City College of New York    
Since 1847, The City College of New York has provided a high quality and affordable education to generations of New Yorkers in a wide variety of disciplines. CCNY embraces its role at the forefront of social change. It is ranked #1 by the Harvard-based Opportunity Insights out of 369 selective public colleges in the United States on the overall mobility index. This measure reflects both access and outcomes, representing the likelihood that a student at CCNY can move up two or more income quintiles In addition, the Center for World University Rankings places CCNY in the top 1.2% of universities worldwide in terms of academic excellence. More than 16,000 students pursue undergraduate and graduate degrees in eight professional schools and divisions, driven by significant funded research, creativity and scholarship. CCNY is as diverse, dynamic and visionary as New York City itself. View CCNY Media Kit.