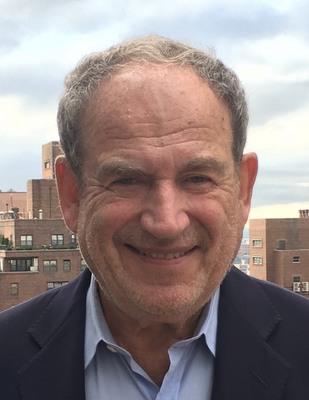 Attorney Stuart Katz, a 1964 CCNY graduate, has gifted $1 million to his Alma Mater.
Thanks to a $1 million gift from attorney and distinguished alumnus Stuart Z. Katz, The City College of New York is establishing a new endowed professorship in the Division of Humanities and the Arts.  The gift will be administered by The City College Fund.
"I have always cherished my four years at City College," said Katz. "Academically, socially and politically, City College was a beacon of learning and growth for me and so many of my generation. It is time to give back, to give others the opportunity I had for a free or affordable quality education at CCNY. I am grateful I can do so."
A political science major at CCNY, Katz graduated in 1964 with a BS in political science. He was inducted into Phi Beta Kappa, the oldest and one of the most selective academic honor societies in the nation. 
He earned his JD from New York University Law School in 1968 and pursued a career as an attorney.  He has been a partner for most of his career at Fried, Frank, Harris, Shriver and Jacobson, and since 2009 Counsel to the firm.
In 2009, Katz became an adjunct professor at NYU Law School, where he teaches a course on mergers and acquisitions.  In addition to his professional accomplishments, he has been a member of the Leadership Council at the Friedman Brain Institute at Mount Sinai Hospital in Manhattan since 2011.
About The City College Fund
The City College Fund is a tax-exempt 501c(3) non-profit fundraising organization, established in 1946 to support The City College of New York in its mission to provide access and excellence in higher education, particularly to students who might not otherwise be able to afford to go to college. Gifts to The City College Fund directly benefit City College's extraordinary students, renowned faculty, innovative programs and schools.

About The City College of New York
Since 1847, The City College of New York has provided low-cost, high-quality education for New Yorkers in a wide variety of disciplines. More than 15,000 students pursue undergraduate and graduate degrees in the College of Liberal Arts and Science; Bernard and Anne Spitzer School of Architecture; School of Education; Grove School of Engineering; Sophie Davis Biomedical Education/CUNY School of Medicine; and the Colin Powell School for Civic and Global Leadership. U.S. News, Princeton Review and Forbes all rank City College among the best colleges and universities in the United States.