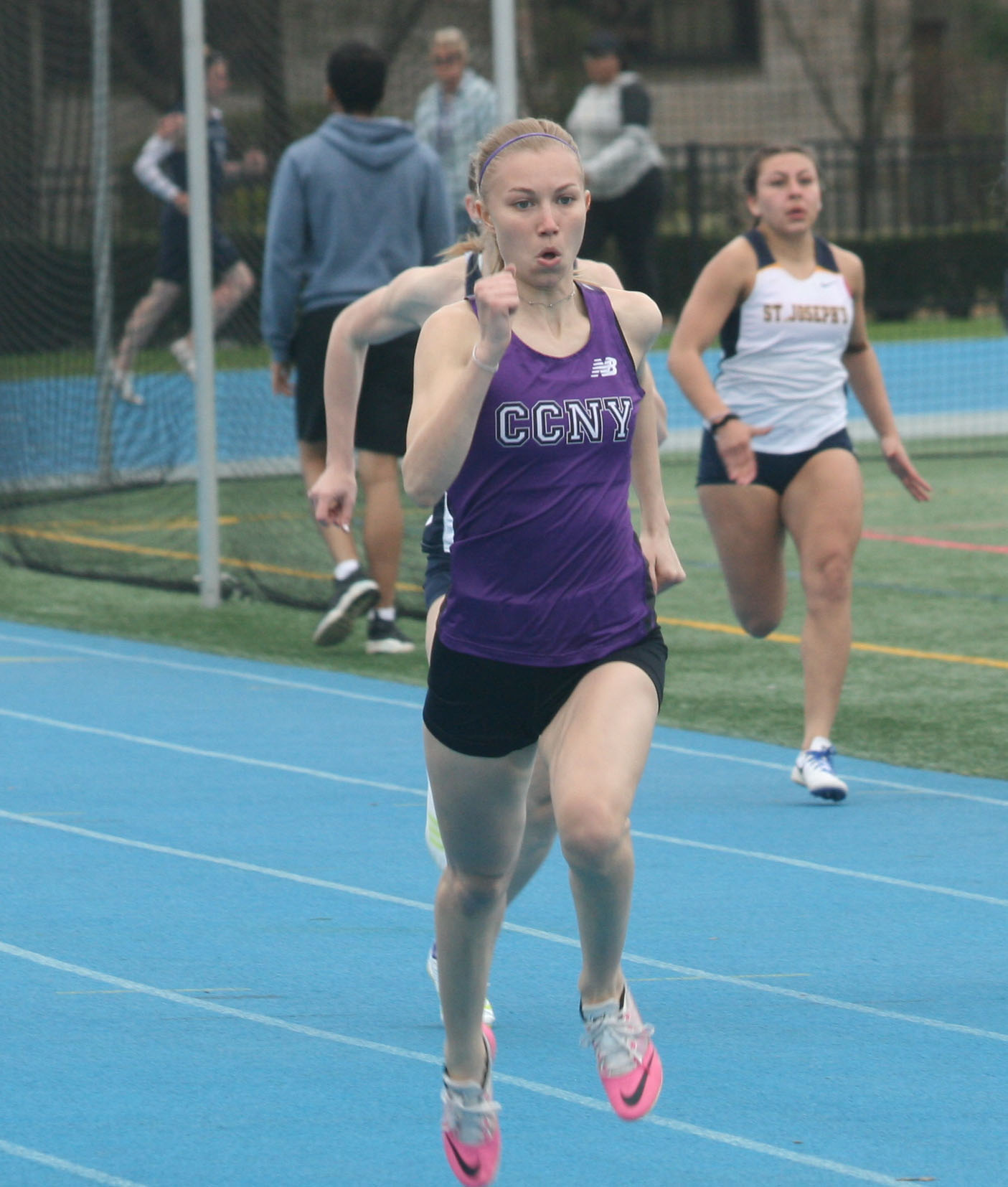 Avery Maillet Earns USTFCCCA All-Academic Honors
New Orleans, La. - Following an outstanding sophomore season, CCNY women's track and field standout Avery Maillet was honored by the U.S. Track & Field and Cross Country Coaches Association (USTFCCCA) for her academic success, earning All-Academic honors.

To qualify for USTFCCCA All-Academic honors, the student-athlete must have compiled a cumulative GPA of 3.30 and must have met at least one of the following athletic standards:
Competed in an NCAA Indoor or Outdoor Championship.
Finished the regular season ranked in the national top-50 in an individual event or ranked in the national top-35 in a relay event on the official NCAA Descending Order List.
Maillet finished her sophomore season with a 3.501 cumulative GPA as a Psychology major. She made her second-straight NCAA Outdoor Championship appearance, earning All-American honors after placing eighth in the long jump while also competing in the 200-meter dash.

Maillet led CCNY at the CUNYAC Outdoor Championships, winning the conference crown in the long jump, 200m, and 400m dash. She also won the 200-meter dash at the ECAC Outdoor Championships and was the runner-up in the long jump.

In the indoor season, Maillet qualified for the NCAA Indoor Championship in the long jump, finishing 16th overall. At the at both the CUNYAC and ECAC Indoor championships, she was tabbed the long jump and 200-meter championships.

In addition to earning All-American honors, Maillet was selected to the USTFCCCA Atlantic All-Region team, voted as the CUNYAC Track Performer of the Year and selected as an All-Conference honoree.