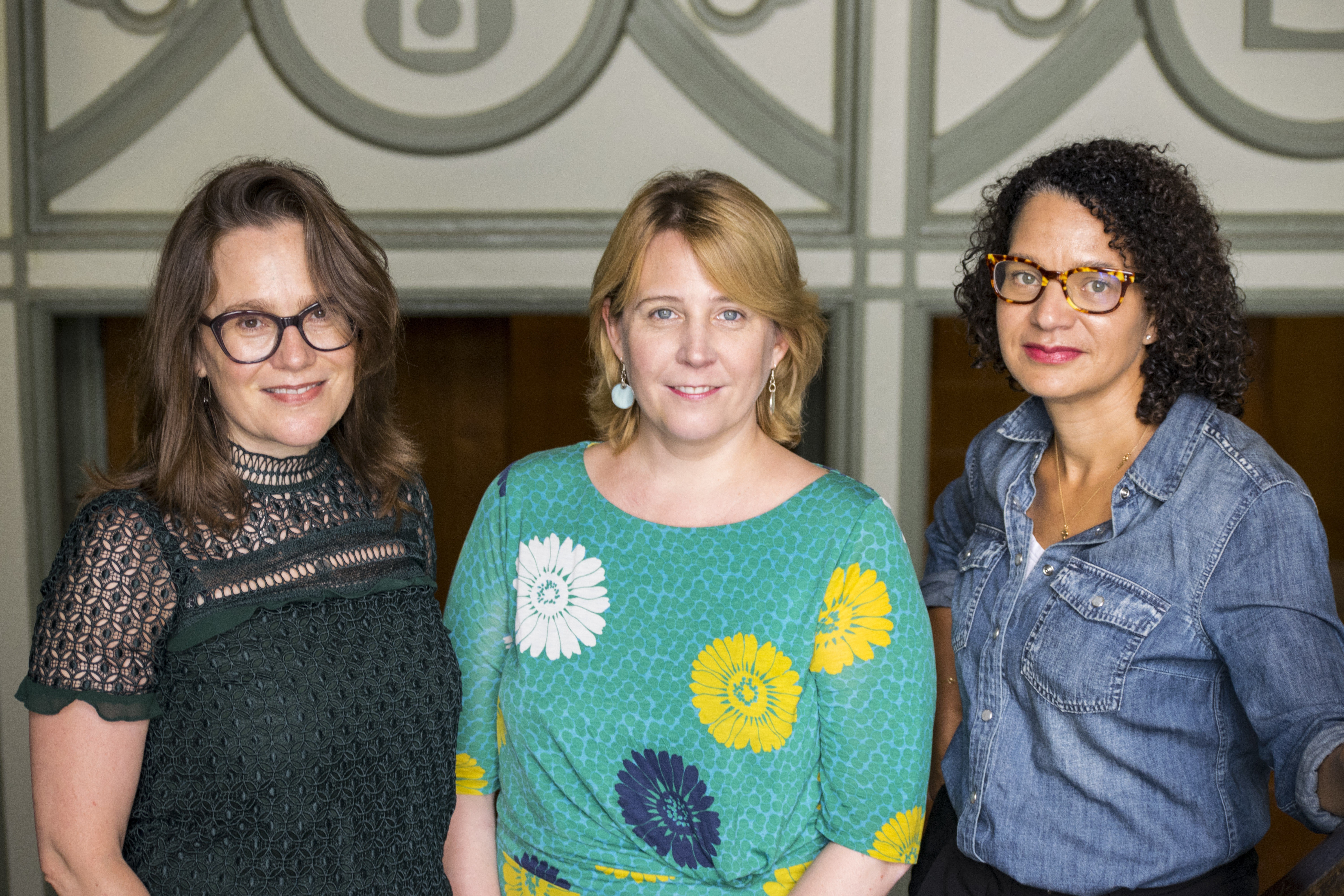 While each area of study will retain its defined majors and minors, the union of three disciplines recognizes existing synergies and offers increased resources. "One of the motivating aspects is that there are so many productive intersections between gender, anthropology and international studies," said Sarah Muir, Ph.D., director of International Studies. "We anticipate students will see new possibilities in classes and in interests, both in college and afterwards."
"It's an exciting time to heighten the organic relationship between disciplines and to thoughtfully, and with integrity, build community," said Irina Carlota 'Lotti' Silber, Ph.D., anthropology chair and chair of the new department encompassing all three areas of study.  
"As a campus consistently addressing issues such as inequality, migration, social justice, globalization and diversity, we are incredibly unique," said Asale Angel-Ajani, Ph.D., director of Women's Studies. "We are broadly connected across different backgrounds, cross cultural perspectives, and fields of study." 
"We were looking for a departmental home for International Studies and the Women's and Gender Studies," said
CCNY Interim President Vince Boudreau
. "These programs had existed outside of departmental structures and that meant they were often under-resourced. At the same time, the emphasis on culture in the Anthropology department aligned well with some of the major theoretical themes in International Studies and Women and Gender Studies. As a fairly small department, Anthropology seemed likely to benefit from the infusion of these two programs. It was a decision that made sense both in terms of the programs' substantive focus and its management." 
"Teaching and mentoring our amazing students is our priority," said Silber. "As AGIS [Anthropology, Gender and International Studies], we are poised to bring together student and faculty interests and perspectives on critical global issues and create a welcoming space for scholarship and action."
Faculty members in the newly created department include professors Asha Samad-Matías, Matthew Reilly, Ph.D., and Stanley Thangaraj, Ph.D.
Irina Carlota 'Lotti' Silber, Ph.D., will chair the new department encompassing all three disciplines. Her book, Everyday Revolutionaries: Gender, Violence and Disillusionment in Postwar El Salvador (2011) received the 2013 International Latino Book Award in the category of Best First Book, Nonfiction. 
Sarah Muir, Ph.D., examines the practical logics of economic investment, ethical evaluation, and political critique, with a particular focus on social class and financial crisis. She is currently finishing a book entitled Exhaustion: The Politics of Routinized Crisis, which examines the everyday politics of the Argentine middle class in the wake of a century of financial crises. 
Asale Angel-Ajani, Ph.D., has traveled from West Africa to South America witnessing the impact of drug trafficking and civil war on the lives of women. She has worked with a variety of human rights organizations, including the United Nations Human Rights Commission and Amnesty International. She is the author of Strange Trade: the Story of Two Women Who Risked Everything in the International Drug Trade.
About the Colin Powell School 
Inaugurated in 2013, the Colin Powell School for Civic and Global Leadership comprises the five departments of anthropology, economics, political science, psychology and sociology, and dynamic interdisciplinary programs. The School offers a wide variety of traditional and interdisciplinary undergraduate and graduate degrees and houses the Ph.D. program in Clinical Psychology offered by the CUNY Graduate Center. The Colin Powell School's hallmark values of service and leadership permeate every aspect of its work and animate City College's unflagging and historic commitment to access and excellence.
About The City College of New York
Since 1847, The City College of New York has provided low-cost, high-quality education for New Yorkers in a wide variety of disciplines. Today more than 16,000 students pursue undergraduate and graduate degrees in eight professional schools and divisions, driven by significant funded research, creativity and scholarship.  Now celebrating its 170th anniversary, CCNY is as diverse, dynamic and visionary as New York City itself.  View
CCNY Media Kit.