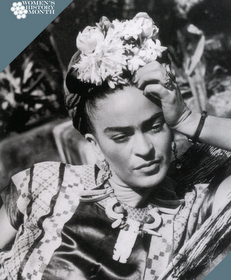 The City College of New York begins its 2015 Women's History Month (WHM) observance Tuesday, March 3, with a program of speakers and networking session 12 – 2 p.m. in the North Academic Center (NAC) Ballroom. The kickoff and other City College WHM events are free and open to the public.
 
Following are highlights of the observance at CCNY:
 
Saturday, March 7, Third Annual Women's Leadership Summit. This year's theme is creating alliances while working together to empower women. 9 a.m. – 4:30 p.m. NAC Hoffman Lounge. Open to all CUNY students but must registered by Monday, March 2. 
 
Tuesday, March 10, WHM Diversity Talks. A discussion of topics relating to Women's History Month. 12 – 2 p.m. in NAC 1/211.
 
Wednesday, March 18, WHM's Wednesday Night Live. Live entertainment featuring musical performances, dance, poetry and more with themes around female empowerment. 7:30 – 9:30 p.m. in NAC Ballroom.
 
Friday, March 27, "The Race and Beauty Summit." A conference examining the aesthetic values attributed to common indicators of beauty and race such as hair, complexion and body types. It includes a lecture by Elena Romero, author of "Free Stylin': How Hip Hop Changed the Fashion Industry," and a panel entitled "The Politics of Hair." 6 – 7 p.m. at the CCNY Division of Interdisciplinary Studies at the Center for Worker Education, 7th floor, 25 Broadway, Manhattan.
 
Additional event information can be found on the CCNY calendar of events.
 
About The City College of New York
Since 1847, The City College of New York has provided low-cost, high-quality education for New Yorkers in a wide variety of disciplines. More than 16,000 students pursue undergraduate and graduate degrees in: the College of Liberal Arts and Sciences; the Bernard and Anne Spitzer School of Architecture; the School of Education; the Grove School of Engineering; the Sophie Davis School of Biomedical Education, and the Colin Powell School for Civic and Global Leadership. U.S. News, Princeton Review and Forbes all rank City College among the best colleges and universities in the United States.