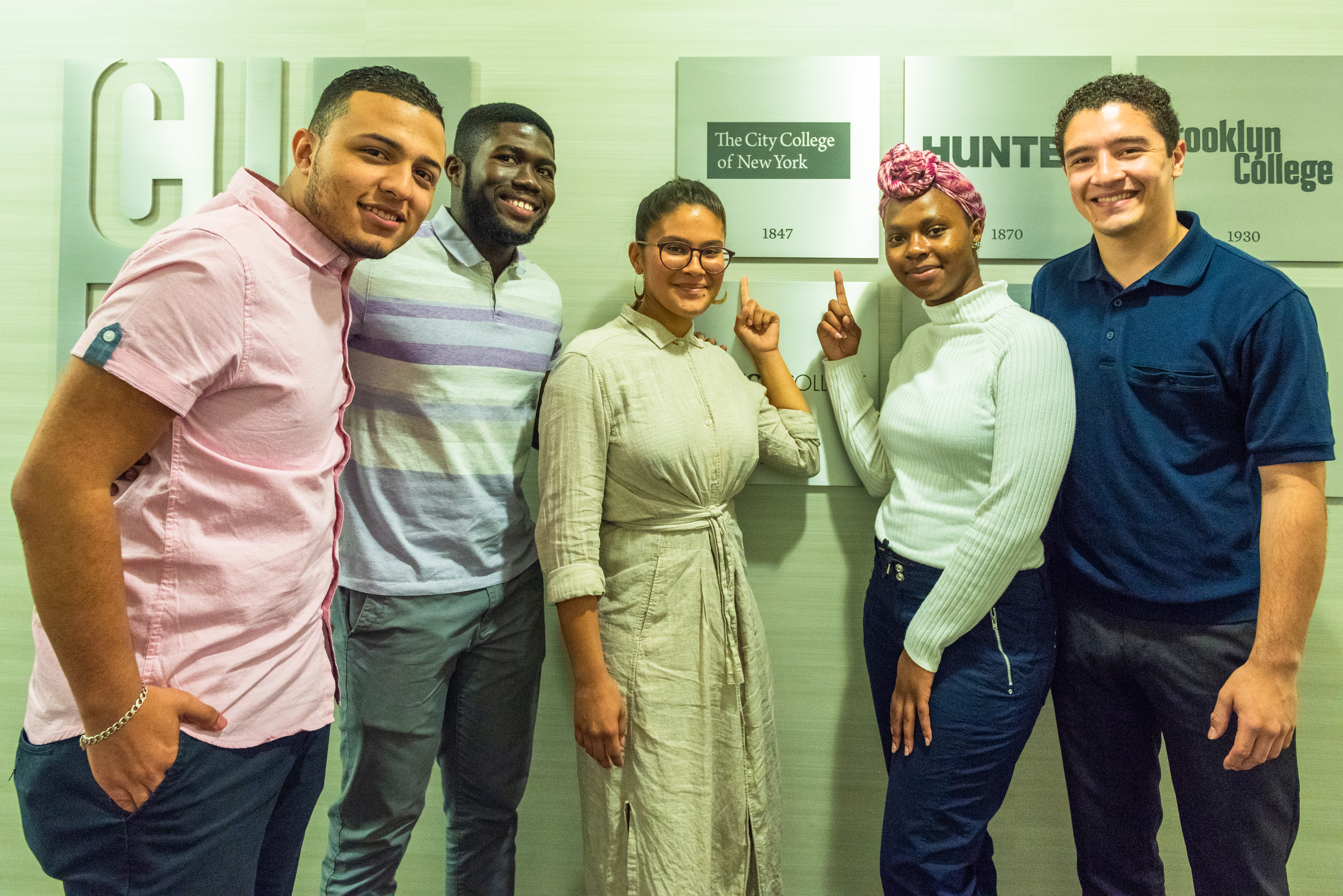 Twenty-eight students from The City College of New York are journeying to Puerto Rico this summer as part of the CUNY Service Corps-Puerto Rico initiative. The initiative is in partnership with Governor Andrew Cuomo's the NY Stands with Puerto Rico Recovery and Rebuilding Effort.
Students from both CUNY and SUNY are traveling to Puerto Rico to work with non-profit organizations— NECHAMA and Heart 9/11—already rebuilding on the ground. While in Puerto Rico, students will earn a stipend and academic credit as well as build workplace and community service skills.
"I want to dedicate my life to doing Humanitarian work; this service trip to Puerto Rico is deeply personal to me," said Myra Rosa, interdisciplinary studies major with a concentration in social welfare at the Division of Interdisciplinary Studies at the Center for Worker Education. "I lost my maternal grandmother as a result of Hurricane Maria, and I am also of Puerto Rican descent—so giving back to my country is how I will honor my grandmother."
The program will operate from mid-June to August 18, and each cohort of students will be spending two weeks in Puerto Rico to repair and replace roofs, windows and doors as well as sanitize and remove mold in homes in the towns of Barranquitas, Loíza, Toa Baja, Orocovis, Santurce and Río Grande.
The CUNY Service Corps-PR students are:
Omar Addasi
Abena Baah-Fordjour
Juan Betancur
Karen Brito
Kereen Brown
Joseline Carlson
Juan Pablo Celis Garcia
Isabelle Cotte
Kevin Davis
Yacine Diouf
Jenine Erdaide
Emily Ernau
Andrea Gomez
Jacob Grajales
Miledys Guzman
Jeffrey Gyemibi
Benjamin Jacquez
Mohsin Jafri
Tamara Johnson
In Sub Kim
Monica Martinez-Raga
Ivie Odiase
Ryan Olsen
Oneika Pryce
Kenny Rodriguez
Myra Rosa
Pristine Anne Sermeno
Ngawang Tenzin
About The City College of New York
Since 1847, The City College of New York has provided a high quality and affordable education to generations of New Yorkers in a wide variety of disciplines. Today The Chronicle of Higher Education ranks CCNY #2 among public colleges with the greatest success in ensuring the social mobility of our student body; at the same time the Center for world University Rankings places it in the top 1.2% of universities worldwide in terms of academic excellence. More than 16,000 students pursue undergraduate and graduate degrees in eight professional schools and divisions, driven by significant funded research, creativity and scholarship. CCNY is as diverse, dynamic and visionary as New York City itself.  View CCNY Media Kit.