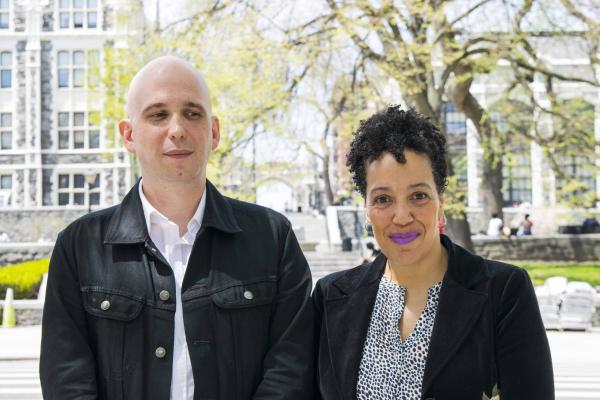 Phillip Birch and Pilar Newton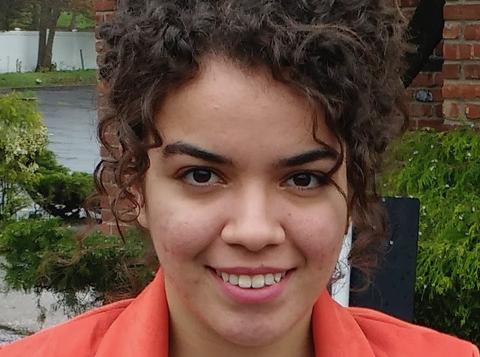 Pixar is known the world over for its crowd pleasing animated films like Coco, Finding Nemo, and Toy Story. While the company's movies are beloved, they're also studied by students and teachers who carefully dissect the company's innovative animation techniques and character development methods. 
Many of those students and teachers dream of someday walking the company's legendary halls – or even working there. For two faculty members and one student from the Electronic Design and Multimedia department at The City College of New York, that dream will come true this summer when they get a chance to observe the Pixar process close-up.
Phillip Birch, an Adjunct Professor who teaches 3D modeling and animation and Pilar Newton, an Adjunct Professor who teaches 2D animation, will travel to Pixar's headquarters in Emeryville, California at the end of May for a two-day Education Story Development Summit. Laisa Barros, a computer science major with a minor in art with a focus on web development and animation, will start a Pixar summer internship in June.
Birch and Newton will spend their time soaking up new thinking and skills they can bring back to the classroom. Burch says of the opportunity: "I'm always looking for new approaches to help foster the incredible creative abilities of our students. I'm hoping to learn new techniques for the development of narrative in animation. The unparalleled storytelling knowledge of Pixar will certainly provide new tools and resources for our students to help push the boundaries of what they are capable of."
Newton concurs, saying "My incredibly talented students all have amazing stories to tell. Thanks to Pixar, I'll be able to share my improved knowledge of storytelling with them. I give my heartfelt thanks to Annette Weintraub of CCNY and Beth Sasseen of Pixar for seeing the amazing potential in our students and giving me the honor of being including in the Pixar Education Summit."
Laisa Barros says "Studying Computer Science and Art allows me to combine my creative and technical skills in unique and innovative ways. As a Production Support Engineer intern at Pixar, I'll have the opportunity to apply those skills while working with almost every group at the studio to help diagnose and problem-solve issues for users on GNU/Linux-based desktop platforms."
About The City College of New York
Since 1847, The City College of New York has provided a high quality and affordable education to generations of New Yorkers in a wide variety of disciplines. Today The Chronicle of Higher Education ranks CCNY #2 among public colleges with the greatest success in ensuring the social mobility of our student body; at the same time the Center for world University Rankings places it in the top 1.2% of universities worldwide in terms of academic excellence. More than 16,000 students pursue undergraduate and graduate degrees in eight professional schools and divisions, driven by significant funded research, creativity and scholarship. CCNY is as diverse, dynamic and visionary as New York City itself. View CCNY Media Kit.