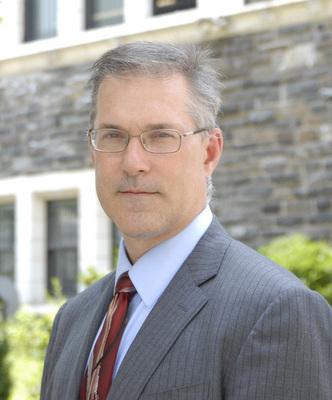 CCNY Interim President Vincent Boudreau
Vincent Boudreau is the Interim President of The City College of New York. His appointment, announced by CUNY Chancellor James B. Milliken, is effective immediately.
Boudreau has served as dean of the Colin Powell School for Civic and Global Leadership at   City College since 2013. He was previously director of the Colin L. Powell Center for Leadership and Service from 2002 through 2013.
Other administrative positions Boudreau has held at CCNY include director of the M.A. Program in International Relations, chair of the Department of Political Science, director of the International Studies Program and deputy dean of the Division of Social Science.
He is a professor of political science at CCNY and a member of the City University of New York graduate faculty.
A specialist in the politics of social movements, particularly in Southeast Asia, his latest book is "Resisting Dictatorship: Repression and Protest in Southeast Asia" (Cambridge University Press).
Boudreau is a graduate of Cornell University, where he earned his Ph.D. in 1991.
About The City College of New York
Since 1847, The City College of New York has provided low-cost, high-quality education for New Yorkers in a wide variety of disciplines. More than 15,000 students pursue undergraduate and graduate degrees in the College of Liberal Arts and Science; Bernard and Anne Spitzer School of Architecture; School of Education; Grove School of Engineering; Sophie Davis Biomedical Education/CUNY School of Medicine; and the Colin Powell School for Civic and Global Leadership. U.S. News, Princeton Review and Forbes all rank City College among the best colleges and universities in the United States.