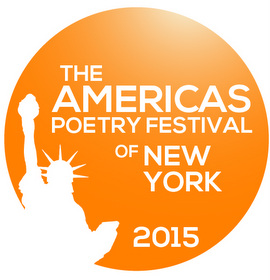 Culture events, discussions on issues facing Latino communities and a poetry festival highlight The City College of New York's Latino Heritage Month activities, Sept. 15 to Oct. 15, this year.
The celebration begins with a kickoff breakfast on Wednesday, Sept. 16, from 10 a.m. to 11:30 a.m. in the North Academic Center's Hoffman Atrium. The event, free and open to City College students, faculty and staff, will include food and music from different Latin nations.
The other heritage events include:
Tipico Night 5: A showcase of different genres of Latino music, featuring a live band and DJ. From 8 p.m. to 2a.m., Friday, Sept. 18, in the Great Hall, Shepard Hall. Tickets are $8 in advance and $10 at the door. Click here for more information and to purchase tickets.
Latino Heritage Month Diversity Talks: A discussion on the issues facing Latino communities around the globe. Presented by City College's Department of Student Life & Leadership Development and the Latino Heritage Month Student Committee. 12 – 2 p.m., Tuesday, Sept. 29, NAC Ballroom.
Latino Heritage Month Wednesday Night Live: A night of live entertainment by various performers. Free Latino food will be served. 7:30 p.m. to 9:30 p.m., Wednesday, Oct. 14, NAC Ballroom.
The Americas Poetry Festival: A multilingual poetry festival and writers' conference that this year honors the memory of poet William Akcoo (aka William Beltrán 1973-2011). Sixty poets from 15 countries will participate. Oct. 14-16. Presented by the Division of Interdisciplinary Studies at the Center for Worker Education. Visit poetryny.com for more information and venues.
"Sixteenth-Century La Española: Glimpses of the First Blacks in the Early Colonial Americas:" An exhibit featuring manuscripts about one of the earliest ancestral groups of Dominicans who trace their origins to black Africans. Monday, September 14 to December 31, 2015, CUNY Dominican Studies Institute Archives and Library, NAC Room 2/202.
For additional information on events at CCNY's upper Manhattan campus, please call the Department of Student Life & Leadership Development at (212) 650-5002.  
About The City College of New York
Since 1847, The City College of New York has provided low-cost, high-quality education for New Yorkers in a wide variety of disciplines. More than 16,000 students pursue undergraduate and graduate degrees in: the College of Liberal Arts and Sciences; the Bernard and Anne Spitzer School of Architecture; the School of Education; the Grove School of Engineering; the Sophie Davis School of Biomedical Education, and the Colin Powell School for Civic and Global Leadership. U.S. News, Princeton Review and Forbes all rank City College among the best colleges and universities in the United States.