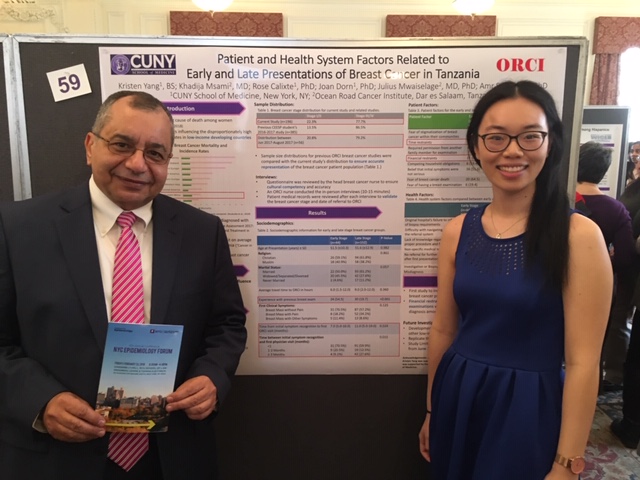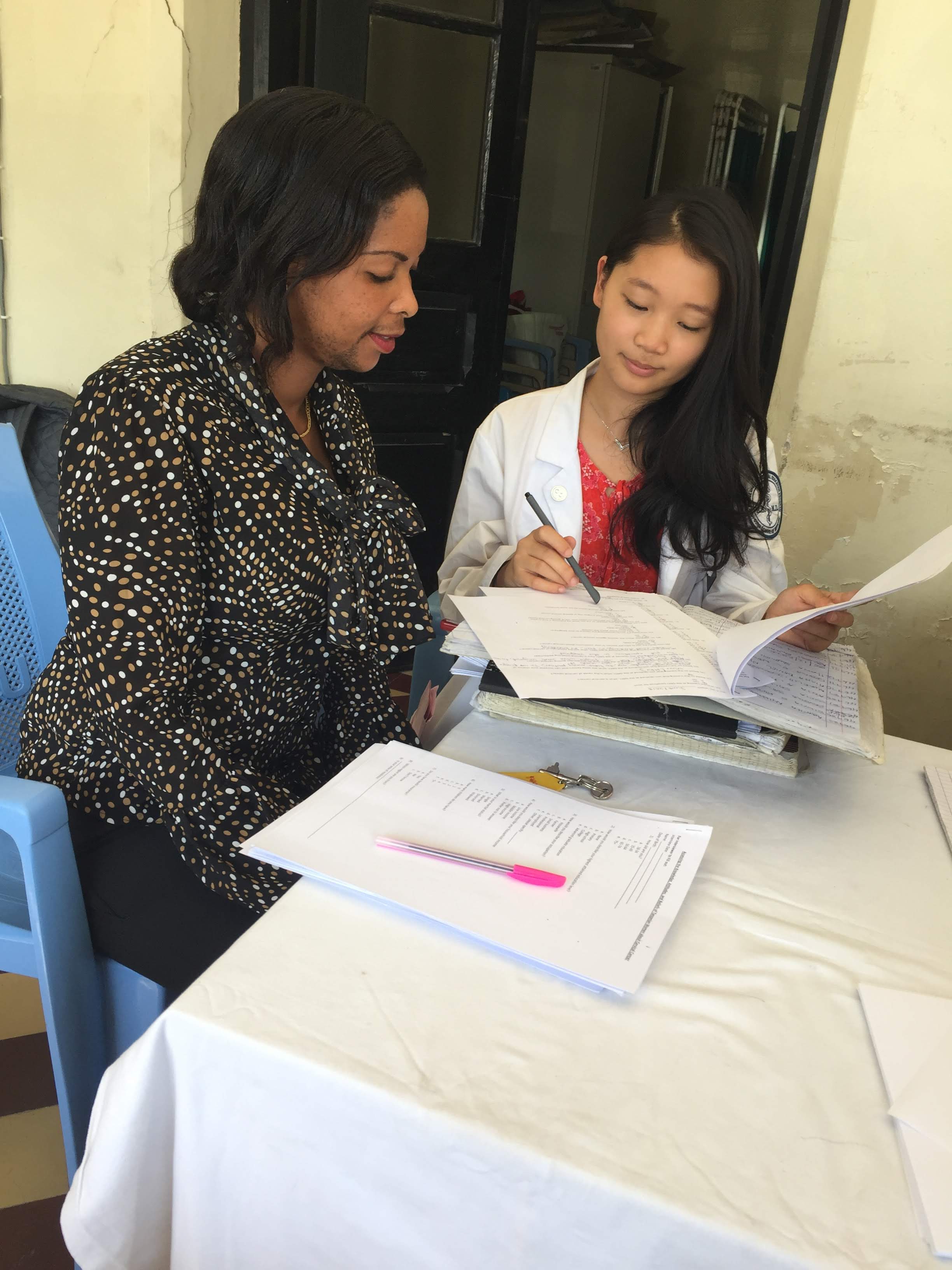 Students in the CUNY School of Medicine at The City College of New York presented their research at the 6thAnnual Conference of the NYC Epidemiology Forum. Their presentations stemmed from research conducted at the Ocean Road Cancer Institute in Dar es Salaam—the only cancer treatment center in Tanzania.
The students' research was made possible by Medical Professor Amr Soliman's National Institutes of Health grant for Cancer Epidemiology Education in Special Populations (CEESP). The three students involved in the Tanzania research opportunity are Kristen Yang, Elizabeth Yim and Ugochukwu Okoroafor.
Yang presented her research entitled "Patient and Health System Factors Related to Early and Late Presentations of Breast Cancer in Tanzania" that she conducted in. She looked into patient and health system factors and compared them to early-diagnosed breast cancer patients and late diagnosed breast cancer patients. 
"My goal in my project was to identify these specific areas or weaknesses that cause late diagnosis of breast cancer," said Yang. "Ultimately, they can be used to further educate physicians on how to differentiate between abscess infections versus a mass, proper referral procedures, and awareness programs that properly inform women that they need to check their mass out even if it might be benign."
Yim presented research on the "Factors Related to Completion of Referral among Women Suspected of Cervical Dysplasia and Cancer in Tanzania." Her project focused on cervical cancer, the most common cancer and most common cause of death from cancer among women in Tanzania. She aimed to understand why women being referred for further care and management from local health centers to the treatment center were not following up for treatment.
About The City College of New York
Since 1847, The City College of New York has provided a high quality and affordable education to generations of New Yorkers in a wide variety of disciplines. CCNY embraces its role at the forefront of social change. It is ranked #1 by the Harvard-based Opportunity Insights out of 369 selective public colleges in the United States on the overall mobility index. This measure reflects both access and outcomes, representing the likelihood that a student at CCNY can move up two or more income quintiles. In addition, the Center for World University Rankings places CCNY in the top 1.2% of universities worldwide in terms of academic excellence. More than 16,000 students pursue undergraduate and graduate degrees in eight professional schools and divisions, driven by significant funded research, creativity and scholarship. CCNY is as diverse, dynamic and visionary as New York City itself.  View CCNY Media Kit.