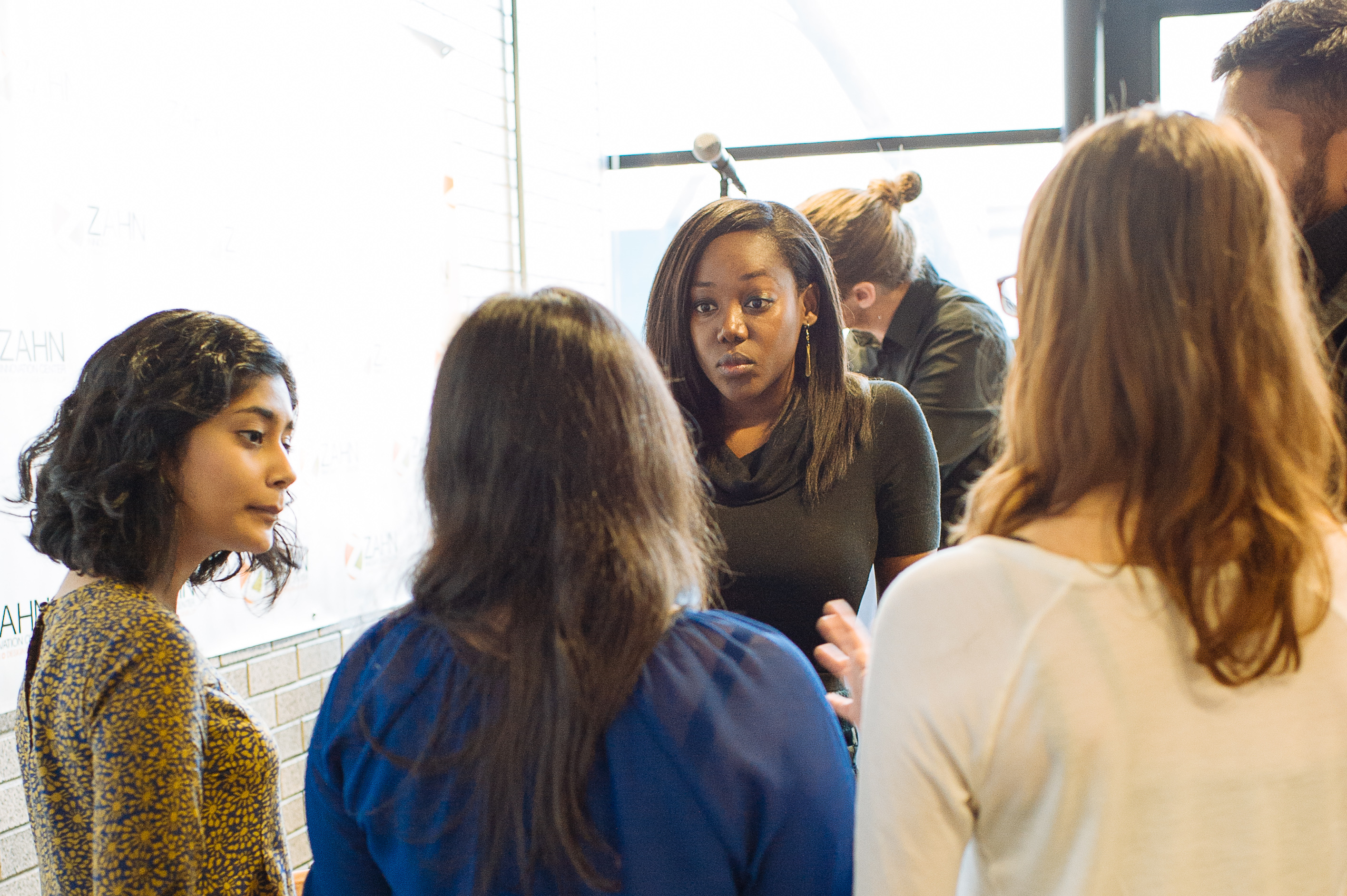 A smart walker for seniors and an educational tool to help develop STEM skills are some of the creative venture ideas in The City College of New York's 2016 Zahn Innovation Center Entrepreneurship competition. Twenty-eight City College student teams are in the competition that offers $149,000 in prize money.
The competition begins with a "Lean Startup" boot camp on the weekend of Jan. 30 – 31. It will run through the spring semester and culminate in a Demo Day Expo on May 9, at which the teams will show off their venture ideas and pitch to judges. The final pitch for second place and grand prize in each category is scheduled for May 12. 
All grand prize and second place prize winners, plus teams that show great promise, will be invited into the Zahn Center's summer accelerator program, in early June.
The prizes and cash awards at stake are:
Kaylie Connected Hardware Prize: up to $50,000 ($5,000 second place)
Zahn Technology Prize: $25,000 ($5,000 second place)
Zahn Social Impact Prize: $25,000 ($5,000 second place)
Standard Chartered WOMEN + TECH4NYC Prize: $25,000 ($5,000 second place)
Audience Choice Awards: $1,000/each (one per category)
Click here for a full list of student entries and venture ideas.
About The City College of New York
Since 1847, The City College of New York has provided low-cost, high-quality education for New Yorkers in a wide variety of disciplines. More than 16,000 students pursue undergraduate and graduate degrees in: the College of Liberal Arts and Sciences; the Bernard and Anne Spitzer School of Architecture; the School of Education; the Grove School of Engineering; the Sophie Davis School of Biomedical Education, and the Colin Powell School for Civic and Global Leadership. U.S. News, Princeton Review and Forbes all rank City College among the best colleges and universities in the United States.
About the Zahn Innovation Center
The Zahn Innovation Center, a program of the City College Fund, is at the heart of entrepreneurship at the City College of New York. It inspires a diverse community of changemakers to develop transformative ventures.