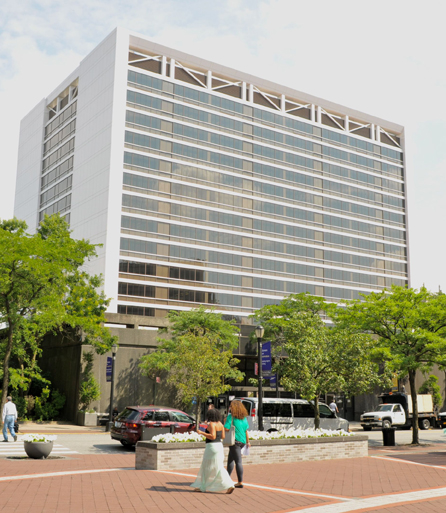 The 15th Annual Biomedical Research Conference for Minority Students in Seattle is over with The City College of New York a big winner. Eight students from the Division of Science received awards in the poster presentation category.
The winning students and their topics are:
Rachel Hernandez, social and behavioral science;
Melissa S. Evelyn, engineering, physics, and math;
Christina Torres, developmental biology;
Zhiying Zhu, oral presentation engineering, physics and math;
Electra Nassis, cancer biology;
Hazeezat Shittu, social and behavioral science;
Shirley Mo, social and behavioral science; and
Christopher Reid, neuroscience
ABRCMS is one of the largest, professional conferences for underrepresented minority students, military veterans, and persons with disabilities to pursue advanced training in science, technology, engineering and mathematics. ABRCMS attracts approximately 3,600 individuals, including 1,900 undergraduate and post baccalaureate students, 400 graduate students and postdoctoral scientists and 1,300 faculty, program directors and administrators. Students come from more than 350 U.S. colleges and universities.
About The City College of New York
Since 1847, The City College of New York has provided low-cost, high-quality education for New Yorkers in a wide variety of disciplines. More than 16,000 students pursue undergraduate and graduate degrees in: the College of Liberal Arts and Sciences; the Bernard and Anne Spitzer School of Architecture; the School of Education; the Grove School of Engineering; the Sophie Davis School of Biomedical Education, and the Colin Powell School for Civic and Global Leadership. U.S. News, Princeton Review and Forbes all rank City College among the best colleges and universities in the United States.