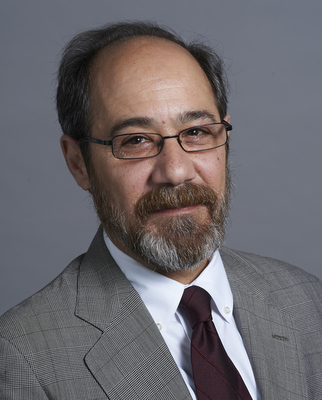 Erec Koch, CCNY's new Dean of the Humanities and the Arts
Erec R. Koch, a specialist in seventeenth-century French literature and culture, is the new Dean of the Humanities and the Arts at The City College of New York.
"City College is proud to welcome Dr. Koch. He's an eminent scholar who was selected from an excellent pool of candidates to lead a division that has produced many outstanding graduates," said CCNY Interim Provost Mary Erina Driscoll.
Notable CCNY alumni from the Division of Humanities and the Arts include authors Upton Sinclair, Mario Puzo, Oscar Hijuelos, Walter Mosley and Faith Ringgold.
Koch is a graduate of Harvard University, magna cum laude, and Yale, where he earned his PhD in French. He has served as an administrator and faculty member at Hunter College, the University of Tennessee, Knoxville; Tulane University and the Graduate Center, CUNY.
His most recent position was at Baruch College as associate provost for academic administration and faculty development and assistant vice president.
Koch is the author of two books: "The Aesthetic Body: Sensibility, Passion, and Corporeality in Seventeenth-Century France" (University of Delaware Press, 2008) and "Pascal and Rhetoric: Figural and Persuasive Language in the Scientific Treatises, the "Provinciales," and the "Pensées" (Charlottesville: Rookwood Press, 1997).
About The City College of New York
Since 1847, The City College of New York has provided low-cost, high-quality education for New Yorkers in a wide variety of disciplines. More than 15,000 students pursue undergraduate and graduate degrees in the College of Liberal Arts and Sciences; Bernard and Anne Spitzer School of Architecture; School of Education; Grove School of Engineering; Sophie Davis Biomedical Education/CUNY School of Medicine, and Colin Powell School for Civic and Global Leadership. U.S. News, Princeton Review and Forbes all rank City College among the best colleges and universities in the United States.