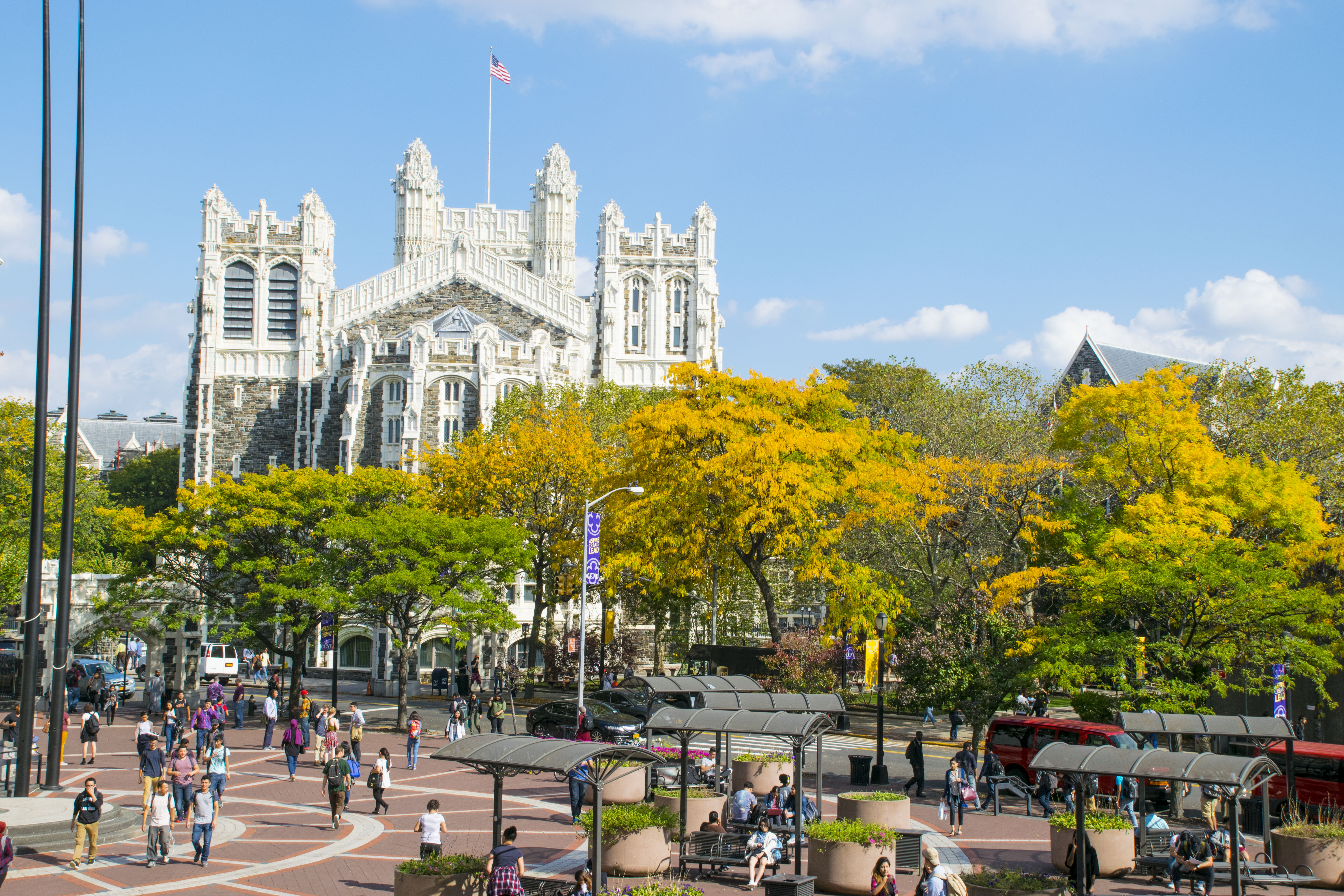 The City College of New York is among the top 100 Best Regional Universities in the North and a Top Public School in the North, as reported in U.S. News & World Report's 2019 Best Colleges.
City College is ranked #14 of the Top Public Schools rankings in the North, and also ranked high at #55 in the Best Regional Universities rankings among 196 universities. Schools are ranked by U.S. News according to their performance across a set of widely accepted indicators of excellence.
To calculate the rankings, U.S. News gathers data from each college on up to 15 indicators of academic excellence. The publication's strategists made significant changes to the ranking methodology for the 2019 edition of Best Colleges, placing the greatest value on student outcomes, which account for 35 percent of the rankings – up from 30 percent last year. The 2019 approach incorporates new social mobility indicators that measure how well schools succeed at enrolling and graduating students from low-income families.
City College also continues to be one of the nation's Best Colleges for Veterans. Schools reported on their enrollment of and benefits for veterans and active-duty service members as part of U.S. News' annual statistical survey of undergraduate schools during spring 2018.
About The City College of New York 
Since 1847, The City College of New York has provided a high quality and affordable education to generations of New Yorkers in a wide variety of disciplines. Today The Chronicle of Higher Education ranks CCNY #2 among public colleges with the greatest success in ensuring the social mobility of our student body; at the same time the Center for world University Rankings places it in the top 1.2% of universities worldwide in terms of academic excellence. More than 16,000 students pursue undergraduate and graduate degrees in eight professional schools and divisions, driven by significant funded research, creativity and scholarship. CCNY is as diverse, dynamic and visionary as New York City itself.  View CCNY Media Kit.