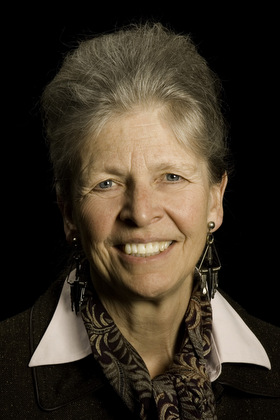 Dr. Joan Steitz, Sterling Professor of Molecular Biophysics and Biochemistry at Yale University, will present the 8th Annual Sharon Cosloy – Edward Blank Lecture at The City College of New York 4 p.m. Thursday, November 14, in Room 95, Shepard Hall, 160 Convent Ave., New York. Her talk is titled "Noncoding RNAs: with a Viral Twist." A reception will follow in Room 250, Shepard Hall. The event is free and open to the public. Please RSVP to 212-650-8499 or events@ccny.cuny.edu.
A member of the Yale faculty since 1970, Dr. Steitz' laboratory is dedicated to the study of RNA structure and function. In 1979, she and colleagues described a group of cellular particles called small nuclear ribonucleaoproteins (snRNPs). This finding was a breakthrough in understanding how RNA is spliced.
Subsequently, her laboratory defined the structure and functions of other noncoding RNPs, such as those that guide the modification of ribosomal RNAs and several produced by transforming herpes viruses. Her current studies of noncoding RNAs include microRNAs.
Dr. Steitz is an investigator of the Howard Hughes Medical Institute and a member of the American Academy of Arts and Sciences, the American Philosophical Society, the National Academy of Sciences and the Institute of Medicine. She has a BS in chemistry from Antioch College and a PhD from Harvard University, where she conducted thesis research with Jim Watson examining the test-tube assembly of a ribonucleic acid (RNA) bacteriophage (antibacterial virus) known as R17.
About the Sharon Cosloy – Edward Blank Lecture Series
Edward Blank established the lecture series in memory of his late wife, Professor Sharon Cosloy. Sharon Cosloy was a member of the City College biology faculty for 27 years and served as chair of the biology department for six. She was a beloved mentor, educator, wife, mother and a passionate investigator of life and science.
About The City College of New York
Since 1847, The City College of New York has provided low-cost, high-quality education for New Yorkers in a wide variety of disciplines. More than 16,000 students pursue undergraduate and graduate degrees in: the College of Liberal Arts and Sciences; the Bernard and Anne Spitzer School of Architecture; the School of Education; the Grove School of Engineering; the Sophie Davis School of Biomedical Education, and the Colin L. Powell School for Civic and Global Leadership.  
Set on a striking, 35-acre hilltop campus in upper Manhattan, CCNY has produced more Nobel laureates than any other public institution in the United States. The College has been touted as one of America's Top Colleges by Forbes, one of the Best Colleges in the United States as well as one of the Best Value Colleges by the Princeton Review, and ranks among U.S. News' top regional universities.