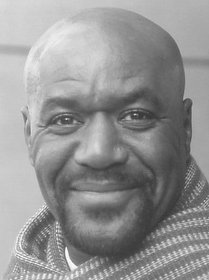 Delroy Lindo, Laura Osnes among the speakers Feb. 21
Actors Delroy Lindo, Laura Osnes and Amanda Quaid will be among the speakers at the inaugural CUNY Theatre Festival at The City College of New York, Saturday, February 21. The event, 12 Noon to 10 p.m. in Aaron Davis Hall, features workshops and student productions from eight CUNY schools. All the events are free and open to the public.
Mr. Lindo, whose film credits include "Malcolm X," will participate in a workshop on acting, 2 – 3 p.m. in theatre B, with Ms. Osnes, the star of such Broadway hits as "Bonnie and Clyde" and "Grease." Ms. Quaid, the daughter of Hollywood veteran Randy Quaid, will be the other speaker.  
Three other workshops will focus on playwriting, theatre and community and collaborative efforts. 
Discussing playwriting, 12 – 1 p.m. in theatre C, will be Pulitzer Prize winner Lynn Nottage ("Ruined") and the noted Michael Weller and Eduardo Machado.
Members of the community are welcome to participate in the "Theatre and Community" workshop by Dr. Philip Taylor, associate professor of educational theatre at NYU. The workshop, 3:30 - 5 p.m. in theatre C. Dr. Taylor teaches how to create transformative encounters through theatre. 
The Tectonic Theatre Project, creators of the critically acclaimed "The Laramie Project," will lead a panel discussion entitled "The Collaboration," 5 – 6 p.m. in theatre B.
The curtain goes up at 7:30 p.m. in theatre B for the premier of ten one-act plays written, directed and performed by CUNY students, including City College theatre majors. 
CCNY's student participants and their projects include: 
Matthew Burda, director, "Just One More Line"; 
Katie Wright, writer, "Violet McGee and Her Incredible Magic Slugs"; 
Joann Mallory Mieses, director, "White Spots"; 
Pilar Gonzalez, director "Game Night";
 and Cesar Valderrama, director, "Between Love and Lust."
Rob Barron, chair and associate professor in City College's department of theatre and speech, is the festival's artistic director. For more information on the event, call (212) 650.6666
About The City College of New York 
Since 1847, The City College of New York has provided low-cost, high-quality education for New Yorkers in a wide variety of disciplines. More than 16,000 students pursue undergraduate and graduate degrees in: the College of Liberal Arts and Sciences;the Bernard and Anne Spitzer School of Architecture;the School of Education;the Grove School of Engineering;the Sophie Davis School of Biomedical Education, and the Colin Powell School for Civic and Global Leadership. U.S. News, Princeton Review and Forbes all rank City College among the best colleges and universities in the United States.