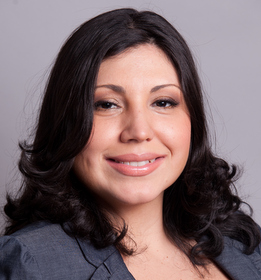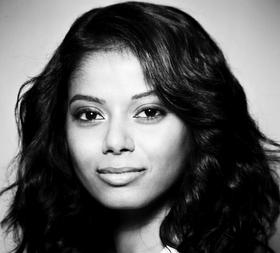 Elena Romero and Grace Aneiza Ali, adjuncts in The City College of New York's Division of Interdisciplinary Studies at the Center for Worker Education (CWE), will speak at the Black Portraiture[s] II: Imaging the Black Body and Re-Staging Histories conference in Florence, Italy, May 28-31, 2015. It will be the sixth in a series of conferences staged by New York University and Harvard's Hutchins Center for African and African American Research.  
Ms. Romero, an adjunct assistant professor, will be a panelist on a discussion of the body in hip hop culture. A former fashion editor for fashion publication "WWD," her presentation will be inspired by her 2012 book, "Free Stylin': How Hip Hop Changed the Fashion Industry." Ms. Romero is the co-founder of the CWE's annual "Is Hip Hop History?" conference.
 
Ms. Ali will present "Black/Brown Bodies: Imaging Africans and Indians in the Guyanese Photographic Archive." She will examine the archival collection, "Stanley Field Expedition to British Guiana in 1922," owned by the Field Museum of Natural History in Chicago. 
An Andy Warhol Foundation for Visual Arts Curatorial Fellow, Ms. Ali will frame the collection as a significant contribution to the developing photographic history of Guyana, and to the post-colonial archive. 
"The fact that two adjuncts from our Division are going to participate in this prestigious international conference demonstrates the academic level of our faculty and adjuncts," said Dean Juan Carlos Mercado. "This is recognition of Elena and Grace's significant scholarly endeavors and commitment to this important subject matter."
About The City College of New York
Since 1847, The City College of New York has provided low-cost, high-quality education for New Yorkers in a wide variety of disciplines. More than 16,000 students pursue undergraduate and graduate degrees in: the College of Liberal Arts and Sciences; the Bernard and Anne Spitzer School of Architecture; the School of Education; the Grove School of Engineering; the Sophie Davis School of Biomedical Education, and the Colin Powell School for Civic and Global Leadership. U.S. News, Princeton Review and Forbes all rank City College among the best colleges and universities in the United States.