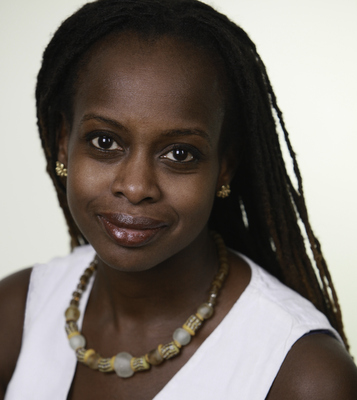 Associate Professor of Psychology Adeyinka Akinsulure-Smith will connect her past with her present when she hosts a symposium, "Women in Leadership: Empowering Girls through Education and Training: Discussions from a Global Perspective" on July 9, 4:30 p.m., in the Great Hall of Shepard Hall.
The symposium, which Akinsulure-Smith hopes will become an annual event, has two intended purposes: to stimulate discourse about the importance of education for girls and women in global leadership, and to support her alma mater, the Annie Walsh Memorial School for Girls in Freetown, Sierra Leone.
Established in 1849, AMWS is one of the oldest schools for girls in Africa. Its stated mission is "to educate and train African girls in pursuit of excellence in all areas," a task that Akinsulure-Smith notes is made challenging by the ongoing health, social and economic crises facing Sierra Leone.
"Not only am I am extremely excited and proud to be able to co-organize this symposium, but I am having one of those wonderful, rare moments where my past is happily connecting with my present," said Akinsulure-Smith. "From 1977 to 1982, I was a student at AMWS.  Today, I am an associate professor in the department of psychology at The City College of New York, which was established around the same time. I have gone from one illustrious institution to another!"
"Women in Leadership" is co-sponsored by the Grove School of Engineering and the Colin Powell School for Civic and Global Leadership.
About The City College of New York
Since 1847, The City College of New York has provided low-cost, high-quality education for New Yorkers in a wide variety of disciplines. More than 15,000 students pursue undergraduate and graduate degrees in the College of Liberal Arts and Science; Bernard and Anne Spitzer School of Architecture; School of Education; Grove School of Engineering; Sophie Davis Biomedical Education/CUNY School of Medicine; and the Colin Powell School for Civic and Global Leadership. U.S. News, Princeton Review and Forbes all rank City College among the best colleges and universities in the United States.