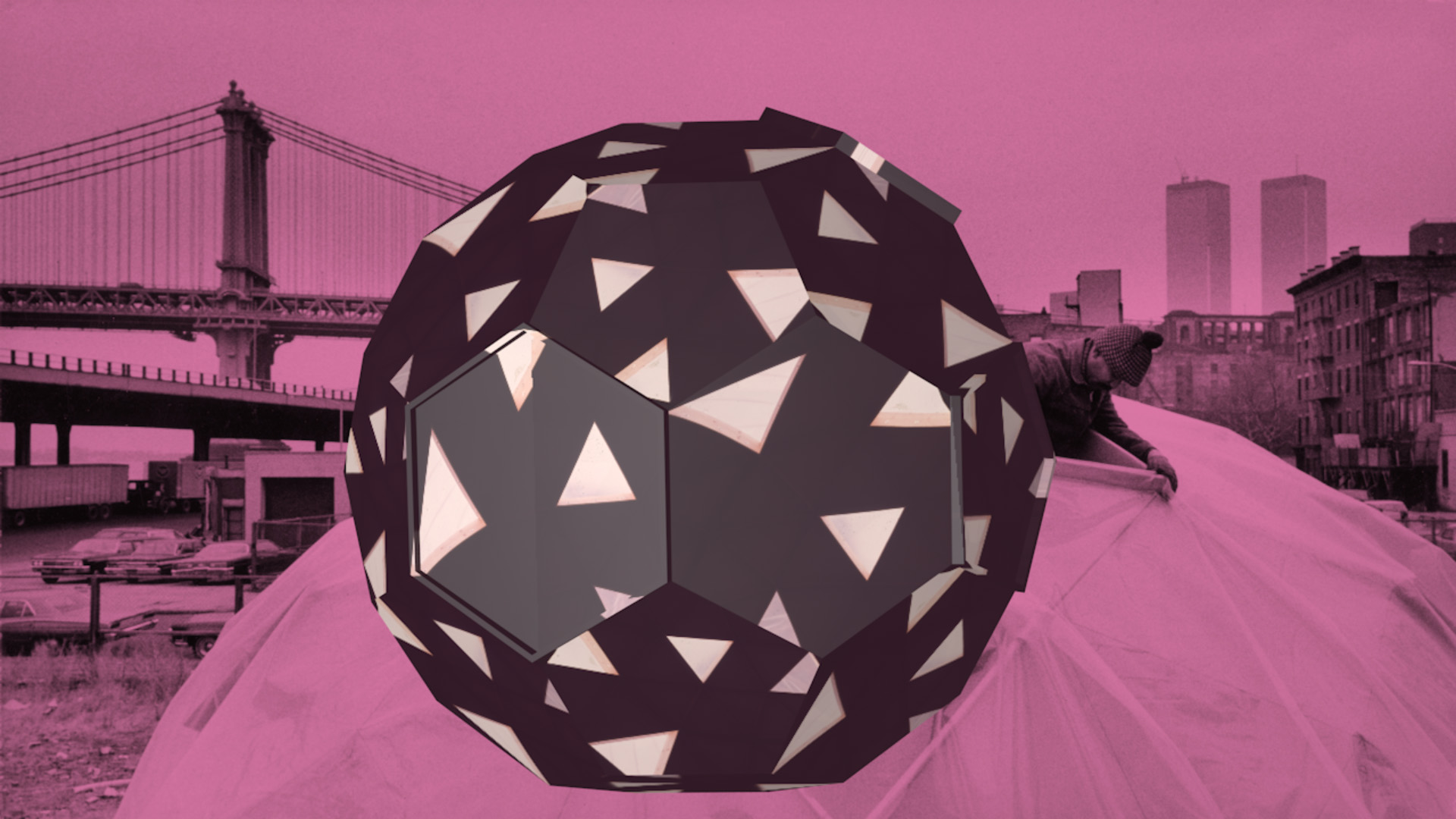 Soon the geodesic domes constructed in 1973 by six ex-Charas gang members after a fateful meeting with revolutionary architect R. Buckminster Fuller will rise again.
Through a collaboration between Loisaida Inc., La Plaza Cultural de Armando Perez and DIAP (Digital Interdisciplinary Art Practice) at The City College of New York, artist, researcher and City College DIAP MFA student Matthew Mottel will build 2 geodesic domes (one at La Plaza and the other at the Loisaida Inc. Center's courtyard) as an interactive art installation starting on May 5th.
The original project was documented in Charas The Improbable Dome Builders, a photo-journalism book by Syeus Mottel (father of Matthew Mottel) in 1974. The book was recently republished in 2017 by Song Cave Press & Pioneer Works.  
The original domes built in 1972-73 functioned as both recreational activity spaces and as experimental examples of how to build disaster relief housing in non-urban areas. According to Mottel, the same functions apply now. Why build the domes again? Mottel says "This work highlights the achievements of Charas and hopefully expands the pressure on the NYC mayoral office to follow through on their promise to re-acquire El Bohio for the Loisaida community."
The exhibition opening is on May 9th. There will also be many public performances, talks and workshops that week in the Loisaida Center dome and at La Plaza Cultural. Click here to learn more.
About The City College of New York
Since 1847, The City College of New York has provided a high quality and affordable education to generations of New Yorkers in a wide variety of disciplines. Today The Chronicle of Higher Education ranks CCNY #2 among public colleges with the greatest success in ensuring the social mobility of our student body; at the same time the Center for world University Rankings places it in the top 1.2% of universities worldwide in terms of academic excellence. More than 16,000 students pursue undergraduate and graduate degrees in eight professional schools and divisions, driven by significant funded research, creativity and scholarship. CCNY is as diverse, dynamic and visionary as New York City itself.  View CCNY Media Kit.