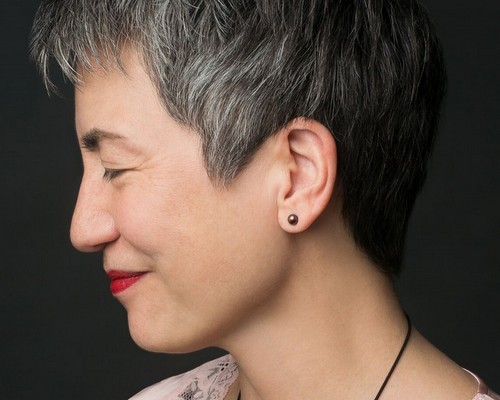 Poet Kimiko Hahn, award-winning author of nine books of verse, presents two readings in The City College of New York's Rifkind Center, NAC room 6/316, on Nov. 14. "Craft Talk," 2 – 3 p.m.  and "Reading," 5 – 6 p.m., to conclude this semester's Kowald Legacy Series. Both are free and open to the public.
The readings are supported by the Kenneth Kowald Fund for Advancing American Literature and the Rifkind Center for the Humanities in City College's Division of Humanities and the Arts.
Hahn's critically acclaimed work includes the books "The Artist's Daughter: Poems," "The Narrow Road to the Interior," "Toxic Flora" and "Brain Fever."
She's the winner of the PEN/Voelcker Award for Poetry, the American Book Award, and the Shelley Memorial Award from the Poetry Society of America. She has also been awarded fellowships by the New York Foundation for the Arts, the Guggenheim Foundation, and the National Endowment for the Arts.
Hahn is a distinguished professor at Queens College. In 2016, she was elected president of the Poetry Society of America.
About The City College of New York
Since 1847, The City College of New York has provided low-cost, high-quality education for New Yorkers in a wide variety of disciplines. Today more than 16,000 students pursue undergraduate and graduate degrees in eight professional schools and divisions, driven by significant funded research, creativity and scholarship.  Now celebrating its 170th anniversary, CCNY is as diverse, dynamic and visionary as New York City itself.  View CCNY Media Kit.