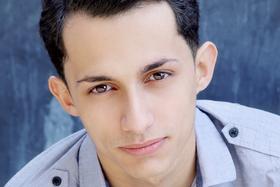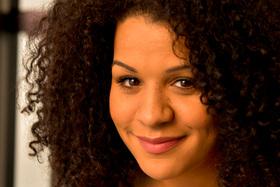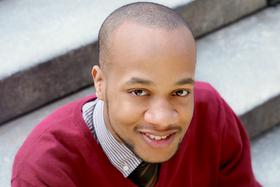 Three City College of New York theatre majors will spend this summer in an intensive eight-week program at the London Academy of Music & Dramatic Art (LAMDA), supported by the City College Fund and the Division of Humanities and the Arts.

"This is a huge deal," said Professor Rob Barron, chair of the CCNY Department of Theatre and Speech. "LAMDA is an extraordinary training program. It's an opportunity that 95 percent of our students couldn't afford to do on their own."

Students chosen for the program are:

Alessandro Barbarotto, '14, of Lindenhurst, N.Y., a native of Italy who transferred to City College from Suffolk Community College and commutes to campus from his Long Island home. He has appeared as: Jeffrey in the musical "Godspell;" Rocco, in Eduardo de Filippo's "Dolor Sotto Chaive," and The Father in Sarah Ruhl's "Eurydice."

Ruby Hurlock, '15, who also hails from Long Island, and is one of eight siblings. She has appeared at City College in Marsha Norman's "Getting Out," Gogol's "The Inspector General," "Godspell" and the Annual One-Act Play Festival.

Bilal Walker, '14, a Brooklyn native, whose parents hail from West Virginia and the Caribbean. He has directed Marsha Norman's "Getting Out" and the premieres of several one-act plays. In addition, he played Lucius Jenkins in "Jesus Hopped The A Train," The Negro Resurrectionist in "Venus" and David Bliss in "Hay Fever."

This is the second year City College students have participated in the LAMDA summer program. Professor Barron noted that not only were last year's attendees able to apply new acting and directing techniques, but there was a "ripple effect" of people wanting to work with the LAMDA alumni.

About The City College of New York
Since 1847, The City College of New York has provided low-cost, high-quality education for New Yorkers in a wide variety of disciplines. More than 16,000 students pursue undergraduate and graduate degrees in: the College of Liberal Arts and Sciences; the Bernard and Anne Spitzer School of Architecture; the School of Education; the Grove School of Engineering; the Sophie Davis School of Biomedical Education, and the Colin Powell School for Civic and Global Leadership. U.S. News, Princeton Review and Forbes all rank City College among the best colleges and universities in the United States.

About The City College Fund
The City College Fund is a tax-exempt 501c(3) non-profit fundraising organization, established in 1946 to support The City College of New York in its mission to provide access and excellence in higher education, particularly to students who might not otherwise be able to afford to go to college. Gifts to The City College Fund directly benefit City College's extraordinary students, renowned faculty, innovative programs and schools.
MEDIA CONTACT