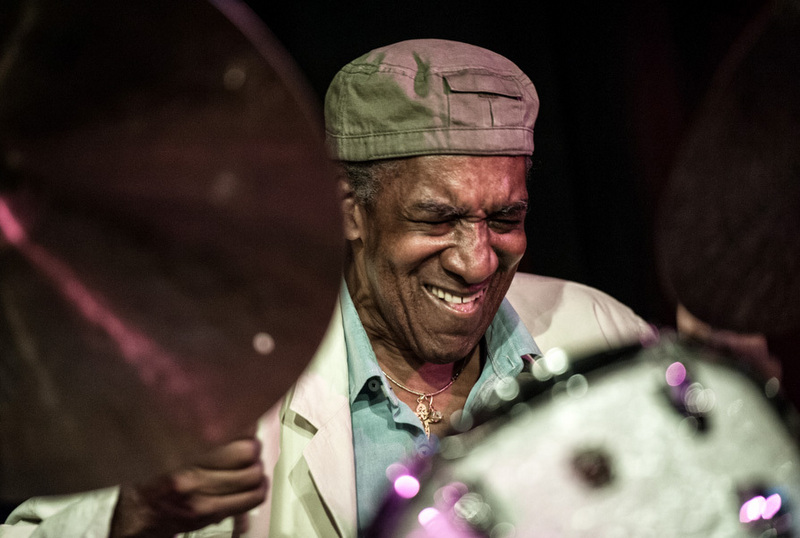 Al Foster, the master drummer and major jazz innovator with a legacy spanning five decades, headlines the 20th annual CUNY Jazz Festival May 10-11 at The City College of New York.  The two-day festival in Aaron Davis Hall Theatre B includes performances by CCNY student ensembles and ensembles from other CUNY schools. Student performances take place throughout both days.
The festival begins 11 a.m. Thursday with a performance by the CCNY Faculty Jazz Ensemble comprising of saxophonist Steve Wilson, trombonist Scott Reeves, pianist Ray Gallon, bassist Aidan O'Donnell, and drummer Mark Ferber. 
A member of Miles Davis' band for 13 years, Foster performs with the CCNY Large Ensemble at 7:30 p.m., Thursday, May 10. This will be followed by a student jam session. 
Friday concerts begin at 12 p.m. with student performers. At 7:30 p.m., the final   Gala Concert features the CCNY Graduate Jazz Ensemble followed by The Al Foster Quartet. 
Other participating CUNY schools include Hunter, Queens, Lehman, Staten Island, and LaGuardia Community College.
Foster's contribution to the language of jazz drums is almost unparalleled.  His career began 1964 when he joined Blue Mitchell's quintet.  He has toured and recorded extensively with Herbie Hancock, Sonny Rollins, Joe Henderson, McCoy Tyner, Stan Getz and Bobby Hutcherson, along with his long tenure with Miles Davis.  Foster has also co-led notable groups such as ScoLoHoFo, with guitarist John Scofield, saxophonist Joe Lovano and bassist Dave Holland.
The music for the Thursday night concert with the CCNY Large Ensemble consists of Foster's compositions arranged by festival director Mike Holober for a 2016 collaboration with Foster and the WDR Big Band – the German Radio Jazz Orchestra based in Cologne.  Holober said "we are thrilled to have Al as our guest.  His presence as a drummer and composer are truly an inspiration to everyone."

In 1995, Foster formed his own group, The Al Foster Quartet. For the CUNY Festival Al's quartet will include tenor saxophonist Eric Alexander, pianist Adam Birnbaum and bassist Doug Weiss. 
Click here for the complete festival schedule.  For further info email Mike Holober at mholober@ccny.cuny.edu.
About The City College of New York
Since 1847, The City College of New York has provided a high quality and affordable education to generations of New Yorkers in a wide variety of disciplines. Today The Chronicle of Higher Education ranks CCNY #2 among public colleges with the greatest success in ensuring the social mobility of our student body; at the same time the Center for world University Rankings places it in the top 1.2% of universities worldwide in terms of academic excellence. More than 16,000 students pursue undergraduate and graduate degrees in eight professional schools and divisions, driven by significant funded research, creativity and scholarship. CCNY is as diverse, dynamic and visionary as New York City itself.  View CCNY Media Kit.