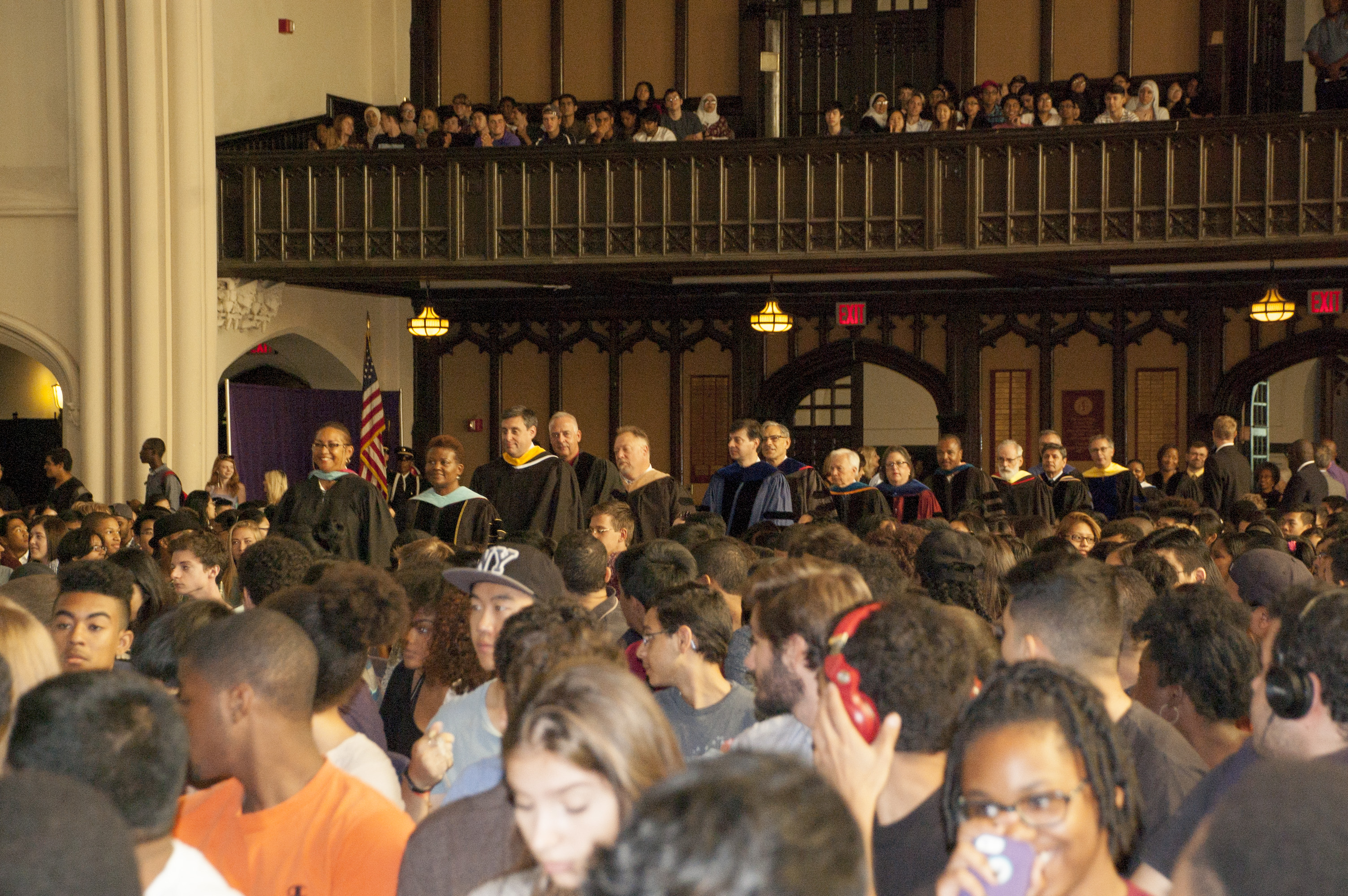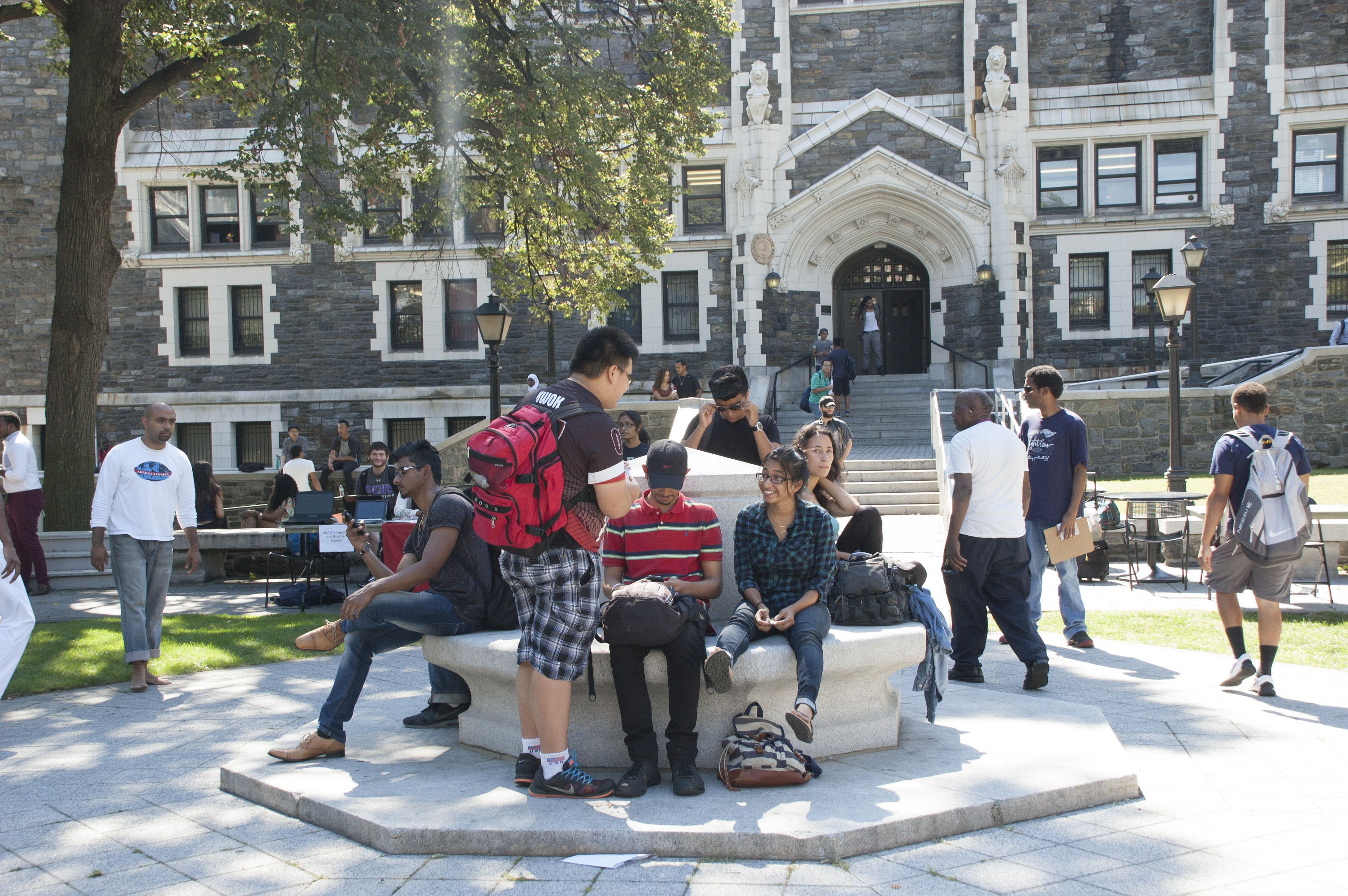 As the summer comes to an end, The City College of New York's Class of 2020 steps onto CCNY's historic grounds for the first time. Incoming freshmen, each from diverse backgrounds, transform their lives on their paths to success. Welcome, Class of 2020!
Did you know…?
There are approximately 1600 freshman enrolled, a ten percent increase from last year's freshman.
More than half the freshmen class are participating in CCNY's Class of 2020 Facebook page.
Of the freshmen enrolled, 100 are Macaulay Honors College students, 23 are City College Honors students, 45 are Grove Honors Students, and about 170 are SEEK students.
About 180 freshmen have received a merit-based City College scholarship and a majority receives some type of need-based financial aid. 
The out-of-state population journey from different states including Alabama, Wisconsin, New Hampshire and Florida, and some even come from countries as far as Brazil.
The freshmen class comes from local high schools such as Brooklyn Technical HS, Manhattan Center for Science and Math, Stuyvesant High School, Thomas Edison HS, Benjamin N. Cardozo HS, Bronx HS of Science and many more.
Lastly, there are freshmen that attended parochial high schools such as Al-Madinah HS, Al-Noor School, Chaminade HS, Fordham Prep, Hebrew Academy, Rambam Mesivta Yeshiva HS, St. Francis Prep, St. Demetrios HS and Yeshiva of Flatbush, which represents the diversity that makes up City College.
The Class of 2020 receives an official welcome at the Annual Freshman Convocation in the Great Hall.  Freshmen will join college administrators, faculty and staff as they are presented to the college community as part of a long-standing tradition.
Freshman Convocation is Thursday, September 15 from 12-1:45 p.m. For more information, please email ccnyorientation@ccny.cuny.edu.
About The City College of New York
Since 1847, The City College of New York has provided low-cost, high-quality education for New Yorkers in a wide variety of disciplines. More than 15,000 students pursue undergraduate and graduate degrees in the College of Liberal Arts and Science; Bernard and Anne Spitzer School of Architecture; School of Education; Grove School of Engineering; Sophie Davis Biomedical Education/CUNY School of Medicine; and the Colin Powell School for Civic and Global Leadership. U.S. News, Princeton Review and Forbes all rank City College among the best colleges and universities in the United States.