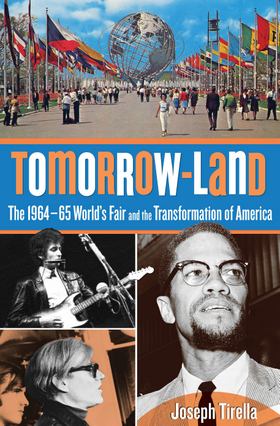 Aspiring writers often endure months – if not years – of receiving rejection letters from editors before a publisher finally says "yes." However, several recent graduates of The City College of New York's MFA program in creative writinghave achieved some success by getting their first – and sometimes second novels –published lately. Among them:
Brendan Kiely, MFA '11, whose debut novel, "The Gospel of Winter" (Margaret K. McElderry Books), about a teenage boy from a fractured family who turns to a new crew of friends for support after a local priest betrays his trust, was released in January.
Jessica Stilling, MFA '11, whose "Betwixt & Between" (Ig Publishing), published in November 2013, interweaves the stories of a murdered child who becomes one of the lost boys of Neverland, his grieving mother and a Victorian London family with a daughter in a coma whose neighbor happens to be Peter Pan author J.M. Barrie.
Chris Ross, MFA '04, whose first book, "Born and Raised" (Tell Me Press), a coming of age story set in a small town in his native Indiana tells the tale of a struggling 19-year-old trucker looking to come to terms a with series of events that led to his present situation, debuted in February 2013.
"I owe everything to my professors in graduate school, particularly (Professors) Linsey Abrams and David Groff, said Mr. Kiely, who teaches English at an independent high school on Manhattan's Upper West Side. "They were mentors as working writers who divided their heart and soul between teaching and writing."
Mr. Kiely, who like many other City College graduate students took classes at night, said it took four years to develop his ideas into a "market-ready" novel. Working with his professors and classmates, he mastered the details of his craft, such as developing a believable story line and authentic narrative voice, and learned to think as a professional writer.
The City College creative writing MFA program, now in its fourth decade, attracts a diverse student population with a broad sense of aesthetics. Consequently, their output ranges from experimental works to genre fiction. To help them discover new skills, the program encourages students to practice in different areas of writing, regardless of whether their concentration is fiction, non-fiction or poetry.
Current and former students are getting their works published in genres besides fiction.
Joseph Tirella's first book, "Tomorrow-Land: The 1964-65 World's Fair and the Transformation of America" (Lyons Press, 2014), published just ahead of the fair's 50th anniversary, has received much critical acclaim. The "Daily Beast" praised it for capturing "the complexity of a World's Fair that was ultimately emblematic of its times."
Mr. Tirella, who is currently enrolled in the program, works in the communications department at Lehman College, and is a former magazine writer and editor whose work has appeared in "The New York Times," "Esquire," "Rolling Stone" and "People." He was interviewed about the book on "CBS This Morning" and "The Takeaway," a nationally syndicated radio program.
A Spanish version of Seamus Scanlon's first short story anthology, "As Close As You'll Ever Be" (Cairn Press, Sep 2012) (starred review from the Library Journal) will be published in May by Artepoetica Press. Mr. Scanlon, MFA '07, a native of Ireland who is the librarian at City College's Center for Worker Education, is also a playwright. One of his two plays has been produced and four of his one-act plays will be produced in September.
In February, St. Martin's Press released Caroline Bock's second novel for young adults, "Before My Eyes," about teens, gun violence and mental illness. Ms. Bock, MFA '11, a former cable television marketing executive, said she wrote her first novel, "LIE" (St. Martin's Griffin, 2011) about the cover-up of a hate crime on Long Island, largely in Professors Linsey Abrams' and Pamela Laskin's writing workshops.
About The City College of New York
Since 1847, The City College of New York has provided low-cost, high-quality education for New Yorkers in a wide variety of disciplines. More than 16,000 students pursue undergraduate and graduate degrees in: the College of Liberal Arts and Sciences; the Bernard and Anne Spitzer School of Architecture; the School of Education; the Grove School of Engineering; the Sophie Davis School of Biomedical Education, and the Colin Powell School for Civic and Global Leadership. U.S. News, Princeton Review and Forbes all rank City College among the best colleges and universities in the United States.