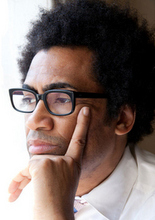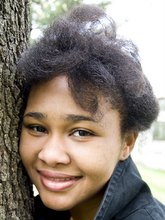 Acclaimed poet Thomas Sayers Ellis and short story writer Chinelo Okparanta have joined The City College of New York's MFA program in creative writing as visiting faculty for the fall 2015 semester.
Ellis, whose collection "The Maverick Room" (Graywolf Press, 2005) won the John C. Zacharis First Book Award, will teach a course titled, "Race Fearlessness Poetics: Risk as the Decisive Moment in Every Room."
Hailed as a literary activist, Ellis is credited for launching The Dark Tower, a black poetry movement that is considered to be an extension of the Harlem Renaissance.
The Nigerian-born Okparanta will teach an advanced fiction workshop for undergraduates. Her short story collection, "Happiness, Like Water" (Granta Books, 2013) was an Editors' Choice for The New York Times Book Review in September 2013. It was also listed as one of the best in African fiction that year by Britain's Guardian newspaper, among other accolades.
In addition to teaching, Ellis and Okparanta will hold public readings. Ellis's reading will be part of the City College English department's lecture series on Thursday, Oct. 1, from 3:30 to 4:30 p.m. in the Rifkind Room, located in NAC 6/316.
Okparanta will read and speak in the Chinua Achebe Legacy Series on Thursday, Oct. 8, 6 to 8 p.m. at a location to be announced.
"These are two renowned writers and it's a real boon to City College to have them," said Emily Raboteau, MFA program co-director, an associate professor in the Division of Humanities and the Arts, and an award-winning author.
About The City College of New York
Since 1847, The City College of New York has provided low-cost, high-quality education for New Yorkers in a wide variety of disciplines. More than 16,000 students pursue undergraduate and graduate degrees in: the College of Liberal Arts and Sciences;the Bernard and Anne Spitzer School of Architecture;the School of Education;the Grove School of Engineering;the Sophie Davis School of Biomedical Education, and the Colin Powell School for Civic and Global Leadership. U.S. News, Princeton Review and Forbes all rank City College among the best colleges and universities in the United States.