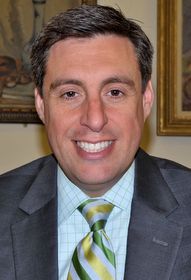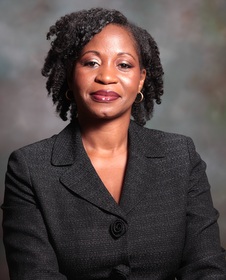 Dr. Deidra Hill, Jeffrey F. Machi and Michele Baptiste 'bring wealth of solid experience in their respective fields'
City College of New York President Lisa S. Coico today announced the appointments of new vice presidents to lead the college's Office of Communications and Marketing and Office of Development and Institutional Advancement. President Coico also announced the appointment of a new dean of diversity, compliance and faculty relations for the college. The new appointees are:
Dr. Deidra Hill, vice president for communications and marketing
 
Jeffrey F. Machi, vice president for development and institutional advancement
Michele Baptiste, dean of diversity, compliance and faculty relations
"These accomplished professionals all bring to City College a wealth of solid experience in their respective fields," said President Coico in announcing the appointments. "At a time when we are experiencing unprecedented growth and recognition for the accomplishments of our diverse faculty and student body, we are fortunate to have their leadership and counsel help us build a stronger and more inclusive institution."
Dr. Deidra Hill
Dr. Hill joined City College from Prince George's Community College (PGCC), a diverse, multicultural institution with an enrollment of 44,000 students in Largo, Md. As PGCC's director of marketing and creative services, she led the effort to advance the institution as one of the area's top choices for higher education and workforce training. Her creative efforts have won numerous awards and citations including 13 Medallion Awards for excellence in communications and marketing campaigns in 2012.
She came to PGCC in 2001 from Goucher College, a small, selective liberal arts institution, where she served as director of communications. In that role, she increased national awareness for Goucher through a comprehensive communications and media relations program that communicated the school's story via national media placements focusing on scholarly achievements of students and faculty.
In addition to an EdD in higher education administration from Morgan State University, she holds a master's degree in journalism and public affairs from American University and a bachelor's degree in English from South Carolina State University.
Jeffrey M. Machi
Mr. Machi came to City College from the Diocese of Bridgeport (Conn.), where he served six years as chief development officer. Prior to that, he spent 15 years as a consultant at Community Counseling Service Co., LLC, where he consulted on capital campaigns and major gift programs.
As vice president for development and institutional advancement, he will collaborate with President Coico, members of her cabinet and faculty thought leaders to design and implement strategies to maximize fundraising opportunities for each of City College's schools and divisions.
In addition, he will serve as executive director of the City College 21st Century Foundation and work closely with the foundation's board to build on its exceptional leadership-giving history, which has included gifts in the seven- and eight-figure range.
Mr. Machi earned a BA from Westminster College.
Michele Baptiste
As dean of diversity, compliance and faculty relations, Ms. Baptiste will work with deans, chairs, faculty, staff and students to foster an inclusive environment at City College. She joins City College from SUNY Purchase, where she served as affirmative action officer and Title IX coordinator.
Her prior experience includes 12 years practicing law in the State of New York and holding positions as an agency attorney with the New York City Department of Education's Office of Labor Relations, administrative law judge at the New York City Department of Finance, and labor and employment associate with various law firms in Nassau and Suffolk counties. She holds a JD from Albany Law School of Union University and a BA in political science from Boston University.
About The City College of New York
Since 1847, The City College of New York has provided low-cost, high-quality education for New Yorkers in a wide variety of disciplines. More than 16,000 students pursue undergraduate and graduate degrees in the College of Liberal Arts and Sciences; the Bernard and Anne Spitzer School of Architecture; the School of Education; the Grove School of Engineering; the Sophie Davis School of Biomedical Education; and the Colin L. Powell School for Civic and Global Leadership.  
Set on a striking, 35-acre hilltop campus in upper Manhattan, CCNY has produced more Nobel laureates than any other public institution in the United States. The College has been touted as one of America's Top Colleges by Forbes, one of the Best Colleges in the United States as well as one of the Best Value Colleges by the Princeton Review, and ranks among U.S. News' top regional universities.