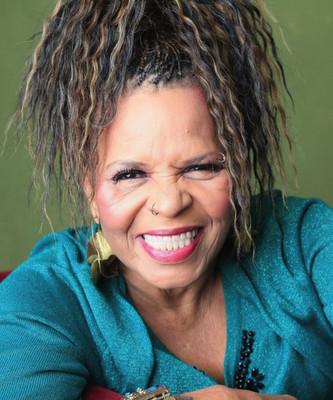 Ntozake Shange, the famed playwright and poet, is this year's Langston Hughes Medal winner. The dramatist of "For Colored Girls Who Have Considered Suicide/When the Rainbow Is Enuf," joins a list of literary luminaries, including James Baldwin, Toni Morrison, Maya Angelou, and Walter Mosley, who have received the honor from The City College of New York. 
In a hugely prolific career, Shange has written 15 plays, 19 poetry collections, six novels, five children's books, three collections of essays, and a memoir called "Lost in Language & Sound." Her theatre piece "For Colored Girls Who Have Considered Suicide," dubbed a "choreopoem" for its highly original combination of music, poetry, and dance, was a stunning success on Broadway in 1976-1977. It was made into a movie by Tyler Perry in 2010.
Retha Powers, director of the Langston Hughes Festival, said the award was both a celebration of Langston Hughes' legacy and Shange's essential and inimitable work.
Shange is regarded as one of America's greatest living writers—an acknowledged master in the genres of drama, fiction, memoir, and poetry. In addition, she's been a voice for different social justice movements and, above all, embodied the ongoing struggle of black women for equality, dignity, and respect for their enormous contribution to human culture.
The medal presentation is on Thursday, November 17, at 6:30 p.m. in City College's Aaron Davis Hall.

About The City College of New York
Since 1847, The City College of New York has provided low-cost, high-quality education for New Yorkers in a wide variety of disciplines. More than 15,000 students pursue undergraduate and graduate degrees in the College of Liberal Arts and Science; Bernard and Anne Spitzer School of Architecture; School of Education; Grove School of Engineering; Sophie Davis Biomedical Education/CUNY School of Medicine; and the Colin Powell School for Civic and Global Leadership. U.S. News, Princeton Review and Forbes all rank City College among the best colleges and universities in the United States.