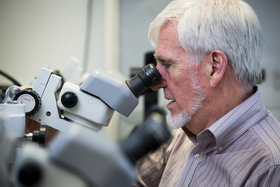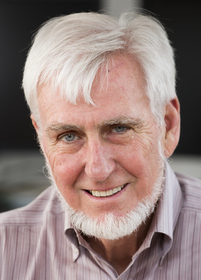 Class of '63 graduate talks to his alma mater on major honor
The City College of New York's latest Nobel Laureate is Harlem-born and grew up in the South Bronx. John O'Keefe, the son of Irish immigrant parents and a 1963 City College graduate, won the Nobel Prize for medicine last week.
 
He is the tenth City College alumni to receive the prestigious award.
 
A neuroscientist, who earned a psychology degree from CCNY, Dr. O'Keefe was honored for his discovery of the cells "that constitute a positioning system in the brain."
 
It has been dubbed an "inner GPS" in the brain and could it could play a role in Alzheimer's research.
 
In a telephone interview from his office at the University College London (UCL), where he is director of the Sainsbury Wellcome Centre in Neural Circuits and Behaviour, Dr. O'Keefe credited CCNY for his Nobel Prize.
 
"I give City College great credit because if it wasn't for City College I probably would never have got an education. In those days it was tuition free and that was a very important thing for me," he said.
 
It was from CCNY that he received the knowledge and inspiration for his research, he pointed out.
 
"In those days there wasn't much neuroscience, the term hadn't been invented," he pointed out. "So I learnt all of the neuroscience that I acquired in the psychology department. I took all the courses that were there; and I was very lucky, there were some very good professors there."
 
Among them were the noted psychologists, Daniel Lehrman and Kenneth B. Clark.
 
The latter was also a social activist who unmasked the psychological effects of racial segregation in schools. His study was prominently cited in the 1954 Supreme Court ruling, Brown v. Board of Education that outlawed segregation nationwide.
 
And Dr. O'Keefe left CCNY with more than a solid education. He met his wife, a 1962 alumna, in a philosophy class there.
About The City College of New York
Since 1847, The City College of New York has provided low-cost, high-quality education for New Yorkers in a wide variety of disciplines. More than 16,000 students pursue undergraduate and graduate degrees in: the College of Liberal Arts and Sciences; the Bernard and Anne Spitzer School of Architecture; the School of Education; the Grove School of Engineering; the Sophie Davis School of Biomedical Education, and the Colin Powell School for Civic and Global Leadership. U.S. News, Princeton Review and Forbes all rank City College among the best colleges and universities in the United States.