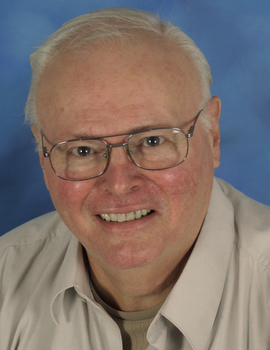 Dr. Robert R. Alfano, a pioneer in ultrafast optical science and engineering, is the 2016 recipient of the Optical Society of America's Michael S. Feld Biophotonics Award. The award recognizes individuals for their innovative and influential contributions to the field of biophotonics.
The OSA cites Alfano, a Distinguished Professor of Science and Engineering at The City College of New York, for his "leadership and pioneering contributions in the field of biophotonics, comprising the diverse use of label -free native fluorescence, Raman spectroscopy, and optical imaging for cancer detection in tissues and cells."
He will be honored at the OSA annual meeting this October at the University of Rochester in New York.
This is the latest award in Alfano's stellar research career. His most recent honors include the:
APS Arthur L. Schawlow Prize in Laser Science (2013);
SPIE Britton Chance Biomedical Optics Award (2012); and the
Optical Society of America Charles Hard Townes Award (2008)
The physicist holds 114 patents, has raised $64 million in photonics research funding and has mentored 56 PhD students at City College since 1972.
The third edition of Alfano's book, "The Supercontinuum Laser Source: The Ultimate White Light" (Springer, February 2016), which focuses on his greatest scientific discovery and achievement, was published recently.
About The City College of New York
Since 1847, The City College of New York has provided low-cost, high-quality education for New Yorkers in a wide variety of disciplines. More than 15,000 students pursue undergraduate and graduate degrees in the College of Liberal Arts and Science; Bernard and Anne Spitzer School of Architecture; School of Education; Grove School of Engineering; Sophie Davis Biomedical Education/CUNY School of Medicine; and the Colin Powell School for Civic and Global Leadership. U.S. News, Princeton Review and Forbes all rank City College among the best colleges and universities in the United States.