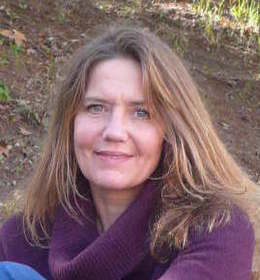 Unschooled as a child, Sabina Pringle has been teaching English in Spain since graduating from The City College of New York last fall with an honors degree in English. She is now the recipient of a 2015-2016 Fulbright U.S. Student Award to Colombia.
Pringle will travel to the South American nation this August on a year-long English Teaching Assistantship at a Colombian university. She will also represent the United States as a cultural ambassador. 
"It will be a wonderful experience and I look forward to learning so much," the Harlem resident said from Valencia where she is teaching English to unemployed people. 
Born in Spain and raised in Paris and New York, Pringle had been self-taught until she passed her high school equivalency test. 
"When I entered City College, it was just amazing. I had never been in a classroom before and I loved it. I never wanted to leave," said Pringle, whose concentration was literature.
When she did it was with a bushel of awards from CCNY'sDivision of Humanities and the Arts that included the:
Julius and Betty Isaacs Scholarship for Language and Literature;
Stark Award for Essay in Literature;
Bailey W. Diffie Award for Outstanding Work in the Field of History;
City College Fellowship for Undergraduate Students seeking Careers in Advanced Research and College Teaching;
And membership in the Phi Beta Kappa Honors Society
About The City College of New York
Since 1847, The City College of New York has provided low-cost, high-quality education for New Yorkers in a wide variety of disciplines. More than 16,000 students pursue undergraduate and graduate degrees in: the College of Liberal Arts and Sciences; the Bernard and Anne Spitzer School of Architecture; the School of Education; the Grove School of Engineering; the Sophie Davis School of Biomedical Education, and the Colin Powell School for Civic and Global Leadership. U.S. News, Princeton Review and Forbes all rank City College among the best colleges and universities in the United States.
About the Fulbright Scholar Program
Established in 1946 under legislation introduced by the late Sen. J. William Fulbright of Arkansas, the program'spurpose is to build mutual understanding between the people of the United States and other countries. Fulbright Scholars are selected on the basis of academic or professional achievement and demonstrated leadership potential in their fields.