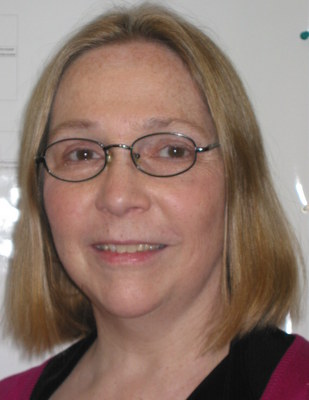 City College of New York biologist Sally G. Hoskins is the 2017 recipient of the Genetics Society of America's Elizabeth W. Jones Award for Excellence in Education. The award recognizes Hoskins' role in developing and promoting the transformative CREATE (Consider, Read, Elucidate hypotheses, Analyze and interpret data, and Think of the next Experiment) method which is now a national model.
Hoskins developed CREATE at City College to enhance students' critical thinking skills and give them a firmer grasp of how science research projects build understanding. This innovative approach uses primary literature to engage students and help them understand the collaborative problem-solving process that is real science.
Instead of mostly memorizing facts, students analyze data from selected primary scientific literature as if it described their own projects. They learn about the research process by experiencing the creativity of study design and the challenges of data analysis and interpretation.
One of the many strengths of the CREATE method is that it is flexible enough to be adopted in introductory or advanced level courses at all types of institutions, from community colleges to the Ivy League. Over 100 faculty members have taken part in multi-day intensive CREATE workshops led by Hoskins with support from the National Science Foundation and brought the method back to their own classrooms across the country.
"Professor Hoskins's CREATE project has had significant impact on STEM teaching and student learning at many institutions right across the country," said Gillian Small, provost at Fairleigh Dickinson University.
About The City College of New York
Since 1847, The City College of New York has provided low-cost, high-quality education for New Yorkers in a wide variety of disciplines. More than 15,000 students pursue undergraduate and graduate degrees in eight professional schools and divisions. View CCNY Media Kit.