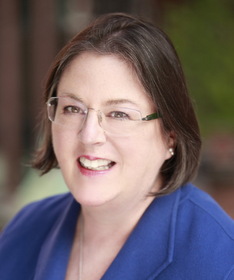 Mary Erina Driscoll, dean and Harold Kobliner Chair in Education at The City College of New York's School of Education, testifies before the New York City Council's Committee on Higher Education. The sole item on the agenda was "Are Post-Secondary Institutions in New York City Adequately Training Teachers?"
In her testimony, Driscoll answers the committee's question in the affirmative, adding that "adequate is not good enough for the children of New York."
She provided data from the New York City Department of Education to support her twin contentions that CCNY meets the needs of its students and of the city, and that it recruits and prepares urban teachers.
"For all of us engaged in teacher preparation, it is important not only to raise the bar but also to continue to demand the resources necessary to do this job well," Driscoll told the committee. "Twenty-first century educator preparation will require us to partner in new and imaginative ways with those who share our mission.
"I speak not only for myself but also for my colleagues in educator preparation when I say we welcome this challenge," she continued. "We look forward to building new alliances in the service of our city's children."
A video of the entire hearing is available here. Driscoll's testimony runs from approximately 0:27 to 0:36, and she takes questions from the committee from 0:50 until about 1:08.
About The City College of New York
Since 1847, The City College of New York has provided low-cost, high-quality education for New Yorkers in a wide variety of disciplines. More than 15,000 students pursue undergraduate and graduate degrees in the College of Liberal Arts and Science; Bernard and Anne Spitzer School of Architecture; School of Education; Grove School of Engineering; Sophie Davis Biomedical Education/CUNY School of Medicine; and the Colin Powell School for Civic and Global Leadership. U.S. News, Princeton Review and Forbes all rank City College among the best colleges and universities in the United States.