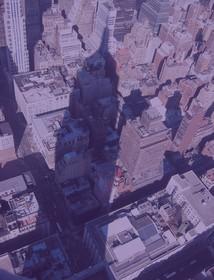 CCNY will host the 25th Conference on Spanish in the United States, March 26-29.
More than 160 scholars from around the world will attend a four- day interdisciplinary conference on Spanish linguistics March 26 – 29 at The City College of New York. Themed "Spanish Contact, Expansion, and Transformation," the 25th Conference on Spanish in the United States and 10th Conference on Spanish in Contact with Other Languages will be hosted by City College for the first time. 

It brings together researchers from various disciplines, including linguistics, sociology, anthropology, education, and legal studies, investigating a wide range of topics related to the Spanish language and Spanish-speaking communities in the United States.

"That CCNY is hosting the conference this year highlights the College's commitment to, and recognition of, linguistic and ethnic diversity, as well as the importance of Spanish as the language of the most represented ethnic group in New York City and in the United States," said Dr. Edwin M. Lamboy, associate professor and department chair, secondary education, at CCNY.

Professor Lamboy and Dr. Laura Callahan, professor of Hispanic Linguistics in the department of foreign languages and literatures, are the conference organizers.

The conference schedule includes 121 panel presentations and four keynote speakers. Click here for a list of the keynote speakers and their topics. All but one of the events will be in CCNY's North Academic Center Building with the exception of one off-campus round table at the Cervantes Institute March 27.

For more information, please contact sius.2015@gmail.com . To register click here. The registration deadline is March 12.  

About The City College of New York
Since 1847, The City College of New York has provided low-cost, high-quality education for New Yorkers in a wide variety of disciplines. More than 16,000 students pursue undergraduate and graduate degrees in: the College of Liberal Arts and Sciences;the Bernard and Anne Spitzer School of Architecture;the School of Education;the Grove School of Engineering;the Sophie Davis School of Biomedical Education, and the Colin Powell School for Civic and Global Leadership. U.S. News, Princeton Review and Forbes all rank City College among the best colleges and universities in the United States.
MEDIA CONTACT